Cuadrilla Suffers Further Setback as Fracking Application Rejected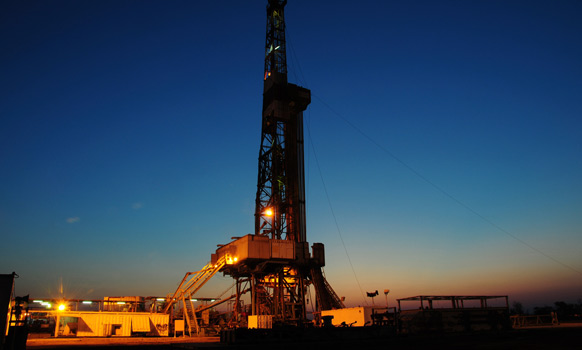 Cuadrilla Resources suffers another setback to its plans to frack for shale gas in northwest England after local authority rejects another application to drill in Lancashire.
UK unconventional drilling firm Cuadrilla Resources has seen another setback to its plans to frack for shale gas in northwest England after Lancashire County Council rejected its application for drill at the company's Preston New Road site.
Speaking to Rigzone Monday morning, a press officer for the council said: "The council has rejected an application to frack at Preston New Road and also rejected the monitoring that was going to occur there."
Councillors on the council's Development Control Committee rejected the application on the grounds that fracking would cause unacceptable noise and create an unwanted visual impact.
When asked about Cuadrilla's right to appeal the decision, the press officer said that that would have to occur at "a higher level", i.e. central government. The UK government has repeatedly stated that it is fully behind the development of a shale gas industry in the UK, which means that a head-to-head battle between central government and Lancashire County Council could now occur as the government
Thursday last week saw another of the company's shale gas fracking applications rejected by Lancashire County Council, when Cuadrilla was refused permission to drill at Roseacre Wood near Blackpool.
Cuadrilla issued a statement Monday lunchtime in which it stated it was "surprised and disappointed" that it has been denied planning consent to explore for shale gas at Preston New Road, particularly as the council's planning officers had previously issued a positive recommendation.
The statement continued:
"We remain committed to the responsible exploration of the huge quantity of natural gas locked up in the shale rock deep underneath Lancashire. We will now take time to consider our options regarding an appeal for Preston New Road, along with also considering appeals for the planning applications recently turned down, against officer advice, for monitoring and site restoration at Grange Hill, and last week's decision to refuse the Roseacre Wood application.
"It is over a year since the application was submitted to the council and the committee's decision comes after planning officers scrupulously went through the rigorous, 4,000 page Environmental Statement that accompanied our application and conducted widespread public consultation, which led to their positive recommendation.
"We completed the most comprehensive Environmental Impact Assessments ever carried out for operations of this kind. These assessments are the product of thousands of hours of work from independent expert environmental scientists and other engineering specialists and they demonstrate beyond question that the operations can and will be conducted safely and without damage to people's health or their environment."
Generated by readers, the comments included herein do not reflect the views and opinions of Rigzone. All comments are subject to editorial review. Off-topic, inappropriate or insulting comments will be removed.