Offshore Ireland Still Makes Sense in a Low Oil Price World
by Jon Mainwaring
|
Rigzone Staff
|
Thursday, June 25, 2015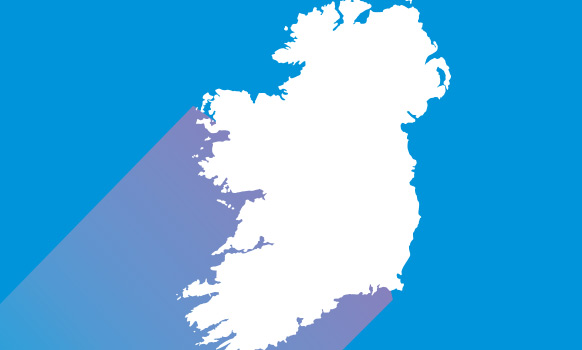 A low tax regime for oil and gas explorers means that fields offshore Ireland that would be uneconomic if they were in UK waters remain viable.
Since the price of oil collapsed late last year, there have been many questions raised as to the long-term viability of the North Sea as an oil and gas-producing region. Plenty of North Sea fields are mature and new discoveries are often on the small side while, at the current oil price, most of these are not economic. Consequently, many companies operating in the North Sea have had to make hard choices about laying off workers and making changes to working conditions.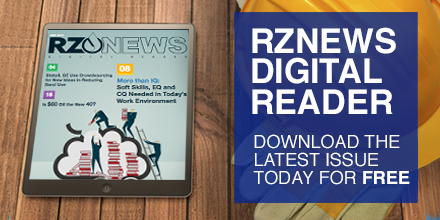 In the UK, thanks to the creation of the Oil & Gas Authority and a more pragmatic approach from the industry itself, solutions are being sought to make the UK North Sea work in a $60 per barrel environment. Other countries with offshore territory in the North Sea are also keen to get the most out of the region in spite of a lower oil price. Norway, for instance, has been blessed by the discovery of Statoil's 2.3-billion barrel Johan Sverdrup field, which works at a breakeven price of less than $40 per barrel thanks to being located in relatively-shallow waters near infrastructure that already exists.
Yet northwest Europe does not end at the North Sea. Norway is exploring the Barents Sea, which, although located within the Arctic Circle where conditions can be difficult, could lead to the discovery of fields that might prove economic even at the current oil price. Meanwhile, offshore Ireland looks like it might produce some interesting opportunities for the oil and gas industry.
The big oil and gas news that has come out of Ireland in recent years was, of course, Providence Resources' large find at the Barryroe field in 2012. This field, which consists of several hundred million barrels of recoverable oil, is located in the Celtic Sea – a stretch of water that extends from the south coast of Ireland to Brittany in northwest France. But it is the Atlantic Margin area the west coast of Ireland that many international operators are getting excited about and which one day could form the major component of a fairly-sizable Irish oil and gas industry.
Recently, Rigzone spoke to Hugh Mackay, the CEO of junior explorer Europa Oil & Gas Holdings plc – which holds a stake in Irish Frontier Exploration Licence 3/13, where three drill-ready prospects have been identified in the southern Porcupine Basin. Mackay explained to us why offshore Ireland remains a region of interest in today's low oil price world.
Favorable Fiscal Regime
"First of all, in the Porcupine Basin, the prospective resources sizes are potentially very big. So that's a good start. And the fiscal terms are good. They are designed to encourage exploration in what is quite a high-cost environment," Makay said.
"In Porcupine, we have deepwater and a harsh environment. It's not so much an issue for drilling an exploration well, but for designing a development of any discovery it is a high-cost environment. There's no doubt about that.
"Nevertheless, with the combination of the potentially large resource sizes and a favorable fiscal regime, I would suggest that the minimum economic field size is probably of the order of 160 million barrels, which is still large.
"And that's why we're really interested. The potential resources in FEL 3/13 are for gross 1.5 billion barrels of oil. Our West Firsby field, which is onshore UK, has reserves of about 1.5 million barrels of oil. So, this is 1,000 times bigger."
The tax regime for lifting barrels of oil offshore Ireland is much lower than that in the UK. It varies between 25 and 40 percent, while the tax paid on the sale of barrel of oil on the UK Continental Shelf is above 60 percent.
This has proved controversial, with activist groups that have sprung up in recent years accusing the Irish government of having sold exploration and development licences on the cheap. However, lower tax matters when making the decision to go ahead with a field development or not.
Mackay pointed to the Rosebank discovery, made by Chevron Corp. and Austrian independent oil firm OMV in UK waters west of Shetland, by way of example.
"Rosebank is 240 million barrels in 1,000 meters [3,280 feet] of water. If that discovery were in Irish waters it would be commercial and going ahead. But in the UK fiscal regime, it doesn't appear to be commercial and it's a matter of public record that Chevron and OMV are concerned about the escalation of costs," he said.
And there appears to be plenty of opportunities to develop in the Porcupine Basin. Europa, and its partner Kosmos Energy, aren't the only companies who have been exploring there. Elsewhere in the southern Porcupine, Providence Resources announced in early June the presence of a new, large, Paleocene, deepwater fan prospect in FEL 2/14. Meanwhile, Cairn Energy's Spanish Point discovery in the northern Porcupine Basin is estimated to hold between 100 million and 202 million barrels of oil equivalent, although an appraisal well due to be drilled this year has now been deferred.
1
2
View Full Article
Generated by readers, the comments included herein do not reflect the views and opinions of Rigzone. All comments are subject to editorial review. Off-topic, inappropriate or insulting comments will be removed.