Indonesia Seeks Regulatory Overhaul to Mitigate Energy Shortfall
by Chen Hui Hui
|
Rigzone Contributor
|
Monday, June 22, 2015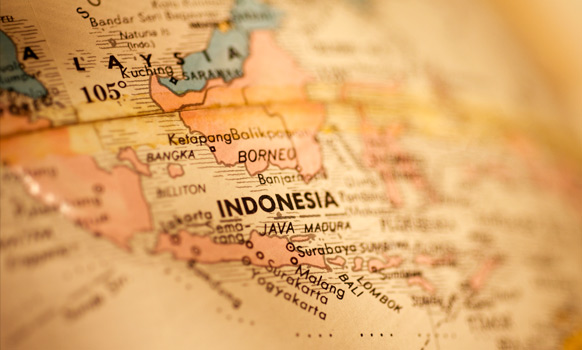 Indonesia's petroleum sector is at a crossroad as the government has yet to pass a revised oil and gas law to provide greater certainty for the industry.
Indonesia's oil and gas sector remains at the crossroad 8 months after President Joko "Jokowi" Widodo assumed office in October 2014 with revision to the oil and gas law still outstanding and the resulting uncertainty of the fiscal regime. This comes against a backdrop of escalating resource nationalism threatening to turn the erstwhile Organization of Petroleum Exporting Countries (OPEC) member into both a net oil and gas importer.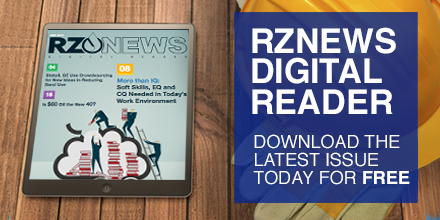 The Law No. 22 Year 2001 was due to be overhauled on the dissolution of BPMigas, the then-upstream regulator ruled unconstitutional by the Indonesian court in 2012. BPMigas was replaced by SKKMigas, or special task force for upstream oil and gas, a bridging body until the new oil and gas law is passed.
SKKMigas was subsequently rocked by corruption scandals setting back the former president's efforts to rejuvenate the beleaguered upstream oil and gas sector. The now aborted subsea tender of Chevron Corp.'s multi-billion Gendalo-Gehem gas and condensate development was the subject a high profile anti-corruption probe although all parties involved have reportedly denied any wrongdoing.
While the crafting of the law was delayed due to the 2014 elections, the newly elected Jokowi cabinet did not immediately embark on its revisions, choosing instead to focus on cleaning up the oil trading arm of national oil company PT Pertamina and reducing red tape on upstream regulatory approval process.
Oil Price Slump Exacerbates Upstream Woes
The plunge in global oil prices in the second half of 2014 exacerbated the woes of Indonesia's upstream sector. SKKMigas threw its support behind production sharing contract (PSC) holders to renegotiate for discounts on existing service contracts.
Efforts at reducing budgets, however, have also translated to a suspension in offshore exploration drilling campaigns. With a few exceptions including Eni S.p.A.'s campaign across its three PSCs, majority of exploration drilling was delayed to the second half of 2015, sources told Rigzone. By April, SKKMigas has projected a 5 percent decline in hydrocarbon output stemming from 20 percent cuts to exploration and production budgets, Jakarta Post reported.
Instead of slashing its 2015 targets, SKKMigas still aims to raise output to 2.05 million barrels of oil equivalent per day (boepd), up on-year from 2.03 billion boepd, while reducing cost recovery to the government by 30 percent, data released at the 39th Indonesian Petroleum Association (IPA) conference showed.
Sceptics would have noted Indonesia upstream sector has mostly failed to deliver on previous set targets. According to SKKMigas, actual exploration drilling has fallen short of plans over the last three years: 64 against 100 planned wells were drilled in conventional oil and gas fields in 2014, down from 94 out of 258 in 2013 and 119 out of 236 in 2012.
The reduction in exploration drilling is hitting the reserve replacement ratio (RRR) of Indonesia, which ranged between 40 percent and 50 percent, according to National Committee for Exploration Chairman Andang Bachtiar. Andang is heading the committee set up by the energy ministry with the aim of achieving 75 percent RRR and halving time from the award of an exploration block to discovery to between three and five years.
Call for Longer Production Sharing Contracts
Indonesia is also facing a longer gestation in the commercialization of its oil and gas reserves. Developing a discovery "takes eight years instead of two years", IPA chairman Craig Stewart said on a call to Indonesia to extend the current PSC from 30 to 40 years.
The lack of clarity on PSC extensions has already held back two multi-billion field developments – Inpex Corp.-operated Abadi floating liquefied natural gas (FLNG) and Chevron's Gendalo-Gehem gas and condensate projects. Inpex is seeking a 20-year extension to the Masela PSC expiring in 2028 to justify a new development understood to be premised on an FLNG thrice the volume of the original 2.5 million tons per annum unit.
Delays in sanctioning new gas field developments along with increases in domestic demand is threatening to turn Indonesia into a net gas importer. Data from a Pertamina workshop released at Asia Oil & Gas Conference 2015 showed Indonesia would require about 4.5 billion cubic feet per day of LNG imports by 2025 to bridge the shortfall from domestic supplies. Indonesia is also presently producing about half of its 1.6 million barrels of oil per day (bopd) consumption.
Some Steps Taken to Reduce Red Tape
To reduce the time from exploration to production, Jokowi has trimmed the regulatory red tape, reducing the number of licenses required at the energy ministry to 42 from 52. The ministry has also handed over the administration of the licenses to the investment coordinating board, BKPM, a one-stop shop created to cut bureaucracy, but field operators still need to secure a staggering 341 licenses across the ministries and another 101 licenses with the local governments.
The otherwise lackluster progress on the upstream front is opening up the ground for criticisms against Jokowi's energy ministry prior to the writing of the new law. Kardaya Warnika, the legislator responsible for energy and minerals at the House of Representatives described the ministry as "an experiment with people not experienced in the oil and gas sector". Both the energy minister and SKKMigas head, Sudirman Said and Amien Sunaryardi, were appointed with no previous oil and gas experience.
1
2
View Full Article
Generated by readers, the comments included herein do not reflect the views and opinions of Rigzone. All comments are subject to editorial review. Off-topic, inappropriate or insulting comments will be removed.