Greater Collaboration behind Investment in GE's Mebane, N.C. Plant
by Karen Boman
|
Rigzone Staff
|
Friday, June 19, 2015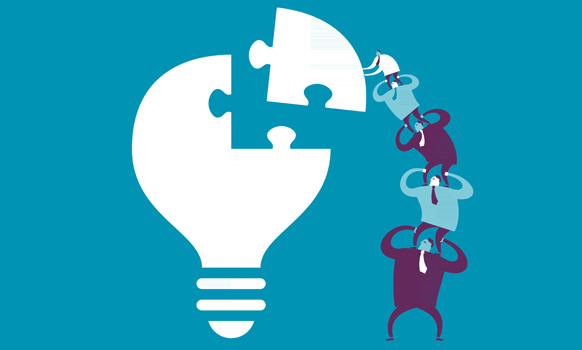 GE enhances North Carolina facility to enhance customer collaboration and accelerate product development and manufacturing of large industrial products.
Commitment to meeting the electrical needs of its oil and gas and other large industrial customers was behind the $6 million investment in GE Energy Management's Mebane, North Carolina plant, which is part of GE's Industrial Solutions business.
GE held a grand opening for the updated facility – originally opened in the early 1970s – to offer a glimpse of the revamped facility, including an interactive product showroom, where customers can see and touch products and engage in technology development. It also features a Product Accelerator Lab to allow customers to provide early input into the product development process, a product certification lab to speed up the product compliance process while ensuring accuracy.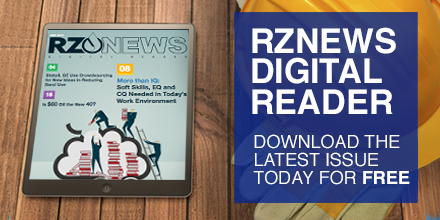 The Product Accelerator Lab employs 3D modelling and simulation for design concepts, additive manufacturing, and 3D printing and rapid prototyping. GE's product certification lab offers in-house advanced testing that includes UL, KEMA and TUV certification capabilities, which GE officials say enable a 30 percent reduction in product development cycle times and ongoing quality assurance.
The reinvestment and revitalization of Mebane, the opening of GE facilities and product lines are part of building a simpler, smarter and faster business ready to meet new opportunities, as are the leaning out of processes and development of its people, said Bob Gilligan, chief executive officer of GE Industrial Solutions, at a presentation at the grand opening.

GE Facility Offers New Opps for Collaboration, Innovation
Mebane originally started out manufacturing GE's motor control system; over time, the line of products has expanded from renewables like wind to offshore oil and gas rigs. Eight major product lines come from the Mebane facility. GE's global electrical distribution offering includes low and medium-voltage switchgear/switchboards on display – including IEEE for North America and IEC for the rest of the world – that is used to power offshore oil and gas operations. At the grand opening, GE also had on display its IEEE-rated MV switchgear and its new global molded-case circuit break platform for oil and gas and marine applications.
GE has been in the electrical distribution business for 130 years. Of those years, 120 have involved developing medium-voltage equipment, or equipment with over 1,000 volts. This began with development of the first oil circuit breaker in the late 1800s to GE's enhanced ANSI/IEEE medium voltage portfolio, which the company is launching, said Lisa Bagwell, GE global medium-voltage product line leader, in an interview with Rigzone.
The company seeks to continue meeting its customers' electrical distribution needs by designing equipment with safety and production in mind, such as remote racking features, relay protection and arc resistant construction. According to the GE presentation, 16 percent of all oil field fatalities were caused by an electrical incident. Nineteen percent of unplanned shutdowns are also due to electrical failures; arc flash events can cost up to $15 million.
"Safety is always at the top of the mind in industry, and it's really top of mind when we develop our product line. That's something we took that into account when we develop new products," said Bagwell of the new IEE-rate MV switchgear.
The break features an integrable racking motor so it can be remotely racked, taking personnel out of arc flash zone.
"We also have arc resistant construction, a different type of construction than normal standard construction which really holds the blast within the switch gear – so personnel aren't injured, just the equipment and other equipment around it," said Bagwell.
Other trends that GE is seeing is rapid electrification in emerging countries, including Africa and Latin America, due to infrastructure build. With that construction comes opportunities for GE to put in electrical distribution equipment, said Bagwell.
"We wanted to make sure that we had a product that was globally available."
To accomplish this goal, GE built its IEEE breaker off its IEC platform, and is doing testing with both.
GE also is seeking to meet demand for new breakers in the ageing infrastructure in the United States and other developed countries. In many cases, the actual structure is in good condition, but the breaker is at the end of its life, said Bagwell. The surge in renewable energy resources, particularly wind, presents another opportunity for GE's medium-voltage business. The company is active in industrial markets such as healthcare, process industry, water, transportation, utilities and commercial construction.
To meet this demand, GE has rolled out or will roll out new technology next year. One group of new products is GE's new IEEE MV switchgear includes the SECOBloc, which can hold a breaker and allows customers to build their own gear; a retrofit circuit breaker, SecoVacR; and SecoGear. For SecoGear, the company took a new approach from a manufacturing standpoint – and as part of the effort to be simpler, smarter, and faster about product development – and built the gear off blocks, like Legos, to give customers the modularity and compatibility customers want, said Bagwell. Phased launches of these products are planned over the next 12 months.
In mid-2016, GE will roll out a new global circuit breaker system, GuardEon. The product will be applicable to the oil and gas industry worldwide, said Norm Sowards, general manager power components with GE. The product release is part of the company's effort to participate in the industrial segment, whether it's large processing or industrials such as oil and gas, marine, metals and mining.
The breaker has all the traditional information you would get, such as status, whether it's open or closed, or the energy running through it, Sowards told Rigzone. What's more interesting about this breaker is some of the predictive maintenance features it carries. Predictive maintenance solutions are intended to meet the oil and gas industry's need for operational reliability in order to minimize downtime, Sowards said. According to a GE presentation, 56 percent of oil and gas executives consider smart, predictive operations as a path to profitability.
"First of all, we will be able to sense internal contact wear – what's happening with contacts in breaker and are they wearing out. Second, what is the operation time of the mechanism opening and closing and is that changing over time."
The breaker also has an event log that keeps track of all the information.
"Particularly if you have remote operations, a circuit breaker that has these features in the events log has to be rather compelling to what you're trying to do."
GE also sought outside expertise on designing the breakers interface, Sowards said.
"The interface only has the most pertinent information on the nameplate, so if you're an operator, and you need to do something quickly with one of the breakers, you would have the information you need available in a clean, visible format."
The breaker also features a square plate that surrounds the handle. If the breaker is mounted horizontally, it can be rotated so the nameplate is easier to read.
"If you're an operator, and there's an event, leaning your head sideways to get information can be difficult."
Generated by readers, the comments included herein do not reflect the views and opinions of Rigzone. All comments are subject to editorial review. Off-topic, inappropriate or insulting comments will be removed.
RELATED COMPANIES