Mid-Year Survey Projects Much Improved E&P Spending Outlook in 2016
|
Wednesday, June 17, 2015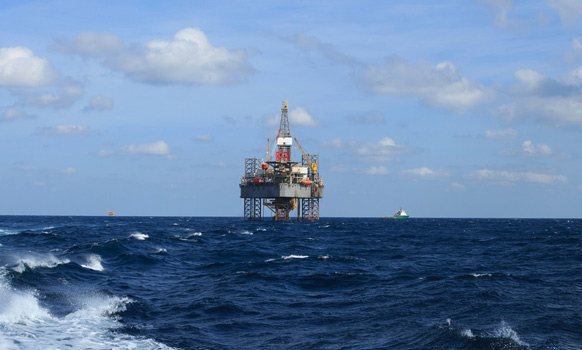 Rising global oil prices could spur E&P spending growth by the global oil and gas industry in 2016, according to a recent mid-year survey.
Capital expenditures (CAPEX) for global exploration and production (E&P) spending are expected to fall by 20.2 percent this year to approximately $590 billion – the first time that spending has dipped below $600 billion since 2011 – but is poised to rise in 2016 if oil prices stabilize at or above the $65 to $70/bbl threshold, according to the majority of companies surveyed in Evercore ISI's 2015 Mid-Year Global E&P Spending Outlook.
The spending outlook reflects a significant decline relative to the 5 percent decline from the firm's initial January survey, and follows five consecutive years of gains and a 12 percent compound annual growth rate since 2009.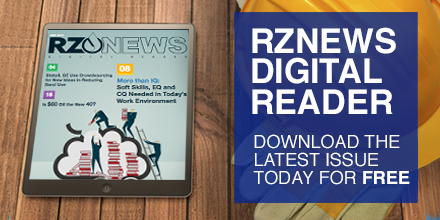 The decline in oil prices that began last year has prompted companies throughout the oil and gas industry not only to slash spending and operational plans, but to lay off thousands of workers as well. Oil prices fell after OPEC – the Organization of Petroleum Exporting Countries – made the decision not to cut output, trying to defend market share against U.S. shale production. At its recent meeting, OPEC members refused to cut the production ceiling.
However, more than 95 percent of survey respondents said that continued upward oil price momentum would result in increased budgets for 2016, the survey of the financial and strategic documents of approximately 300 oil and gas companies worldwide found.
Oil prices above $70/bbl would prompt more than 70 percent of the survey respondents to revise budgets upward by at least 10 percent, while around 90 percent would raise budgets by at least 10 percent if oil reached $80/bbl levels.
Approximately one-third of respondents are expecting 2016 spending levels to remain flat, while 11 percent of respondents expect spending to decline. But respondents who anticipated flat year-over-year spending in 2016 reported that greater visibility into future commodity price levels will likely be the main factor that sways the group up or down.
"While more than half of survey respondents are expecting an increase in 2016 spending levels, we believe the actual proportion will be greater if our call on commodity prices proves correct," said Evercore analysts in a June 17 research note.
Companies surveyed said they would increase spending this year if the average West Texas Intermediate (WTI) crude price reached $72/bbl, around 20 percent higher than current levels. A third of survey respondents said they would raise their budgets if oil prices climbed to between $60 and $69/bbl, while the majority of respondents said that the $65/bbl price level would spur additional investment. Sixty-two percent of companies surveyed said they would reduce spending if prices fell to between $45-$50/bbl, and that $47/bbl was the average WTI price would warrant a further decline in spending.
"Overall, given current prices, our survey results suggest that higher WTI prices will incite greater incremental spending than lower WTI prices would curtail spending," Evercore analysts said.
The estimated 20 percent in global E&P spending this year will result in virtually no non-OPEC, non-OECD supply growth by the end of this year, according to Evercore's research. The firm also questions the ability of oil and gas companies to grow production in 2016, given the significant underinvestment occurring this year.
"Given revised oil demand forecasts, the model oversupply present in the market will likely be erased by year-end, and 2016 could prove to be a very tight global oil market. This tightness, leading to higher oil prices, will in our view drive a substantial recovery for worldwide exploration and production spending."
North American spending has experienced the steepest declines as low oil prices have deterred investments, with capital budgets expected to fall 34.2 percent, compared with an 11 percent decline forecast in Evercore's prior survey, but mostly in line with the firm's estimated decline of 35 to 40 percent.
"While OPEC's market share war and drive to increase global demand have largely been successful in reducing investment in North American shale plays, and as a result reducing production growth, the region projects to continue to account for the largest proportion of global E&P spend with 26 percent, down from around 32 percent in 2014," Evercore analysts said.
International upstream spending is now expected to decline by 13.8 percent, significant lower than Evercore's initial outlook of minus 2.1 percent in January, but in line with Evercore's expectation of a 15 percent decline. Evercore still sees the Middle East as the one bright spot in upstream spending, but now estimates that spending to be relatively flat versus its previous 15.3 percent growth forecast.
1
2
View Full Article
Generated by readers, the comments included herein do not reflect the views and opinions of Rigzone. All comments are subject to editorial review. Off-topic, inappropriate or insulting comments will be removed.