Could Crowdfunding Become New Way to Finance Oil, Gas Activity?
by Karen Boman
|
Rigzone Staff
|
Wednesday, June 17, 2015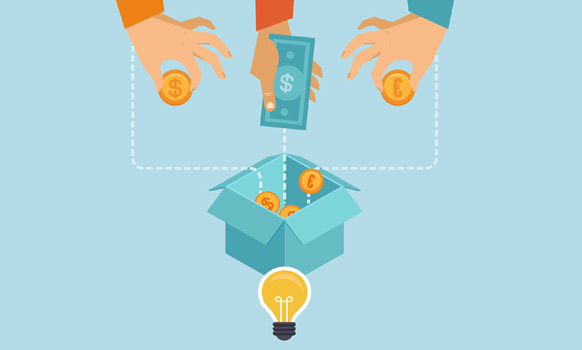 Rigzone looks into whether crowdfunding could play a major role in financing oil and gas projects.
Crowdfunding – the ability of people and organizations to raise debt and equity capital in small amounts, mainly through social media – has surged in recent years. Websites such as Crowdfunder, KickStarter, CircleUp and IndieGoGo have been launched to raise funds for a variety of projects outside the securities arena, from product ideas to music and movie ventures.
The crowdfunding trend also has crossed over into the oil and gas space, with the launch of the websites EnergyFunders and Crudefunders in the United States to match investors with investment opportunities in oil and gas. EnergyFunders was established by three Texas-based lawyers who sought to expedite traditional oil and gas investment and make it more transparent by new technology and passage of The Jumpstart Our Business Startups (JOBS Act) in 2012. The law was designed to make it easier for small U.S. start-ups and businesses to raise capital from a wide range of potential investors and provide additional investment opportunities for investors as well.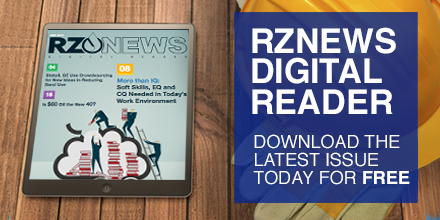 Crudefunders offers would give investors the chance to invest in oil and gas projects with a minimum $1,000 investment and offer companies a platform to raise project funds. According to their website, Crudefunders is comprised of a team of experts with more than 100 years of combined experience in the oil and gas industry, from operators, geophysicists, attorneys and financial traders to press and technologists. The team members come from across the state of Texas and include second and third generation oilmen.
In the UK, the online platform PrimaryBid has been launched to give private investors the chance to create their own placings on their own terms. The platform is focused on oil and gas companies listed with the Alternative Investment Market, the London Stock Exchange's international market for smaller, growing companies.
Philip Racusin, CEO and co-founder of Energy Funders LLC, told Rigzone that the company, which started operating last summer, was launched to address what they perceive as a failure in the capital markets of available funds for investments of under $10 million.
"The Internet has flattened the world, letting people connect on an individual basis worldwide," Racusin.
Through the efficiency of the Internet, Energy Funders connects smaller oil and gas operators who have a long track record of success with investors looking to directly invest in the oil and gas industry.
"We connect the little guy with the [other] little guy."
These tens of thousands of smaller operators are responsible for 2 billion in aggregate production, but because of their size, are too small to attract institutional investors and investment banks. The projects that smaller operators typically pursue "don't move the needle" for larger investors, but are too big to make an individual investor want to solely fund.
EnergyFunders will take operators through a multi-stage vetting process; if successful, the opportunity will be offered on the EnergyFunders platform to the investment community. The company also acts as a go-between for operators and investors. For a minimum investment of $3,500 to $5,000, investors can directly invest in an upstream onshore project in the United States. Typically, an investor would have to give at least $50,000 to $100,000 to directly invest in an upstream project, said Racusin.
For now, the company is focused on onshore U.S. oil and gas projects, most of which have been conventional oil and gas projects. While unconventional oil and gas activity has really grabbed headlines in recent years, conventional production can be so much more efficient, Racusin said. The company is planning to work soon with an operator that does a mix of vertical and horizontal wells in conventional reservoirs.
The dip in oil prices has brought out a lot of opportunistic investors seeking to invest in oil and gas projects, said Racusin.
Racusin said the company is open-minded to the idea of the site helping fund trials of new technology. EnergyFunders has been approached by a number of people in the oil technology, oil field service and upstream space about funding not just for projects, but funding companies themselves, either for buying equipment or getting a start-up off the ground.
Right now, the company only allows accredited investors to participate. Under existing rules, an accredited investor either must have made more than $200,000 for the past two years – with the expectation of making the same income in the current tax year – or having a net worth of $1 million, excluding the value of their primary residence. This fall, the SEC is expected to release regulations for the JOBS Act's that will allow both accredited and unaccredited investors to fund projects.
UK-based Primary Bid offers companies a way to raise money for specific projects or general fundraising without going through a broker or equity firm, which will take either take a lump of stock or fees. Launched in March, the platform did its first deal in May, and has been approached by a number of oil and gas companies wanting to join the site. Primary Bid offers a solution for AIM companies, which may be valued at between $2 and $5 million British pounds but unable to raise funds through retail, to raise $20 to $40 million for a project, a company spokesperson told Rigzone.
Intrastate Crowdfunding
Howard Orloff, who leads a new division at Zacks Investment Research focused on equity crowdfunding, told Rigzone. hesees intrastate crowdfunding through platforms such as Crudefunders as one of the most exciting things going on in terms opening investment opportunities, and very relevant to oil and gas. In this model, residents of a state can invest in a company that derives 80 percent of its revenue from a state in which it is registered.
This type of crowdfunding is in the very early stages, but could lead to a revolution in how small businesses, including oil and gas, are financed, Orloff told Rigzone. Currently, 19 states allow intrastate crowdfunding, with Texas being the latest state to jump onboard with trend.
With its Austin-based technology industry, natural resource industry, investment dollars and population, Orloff said Texas has all the pieces in place to really make intrastate crowdfunding a success.
"If intrastate doesn't work in Texas and Illinois, then the model could very well be flawed."
The biggest hurdle to the success of crowdfunding – which is equally true, if not more so, in oil and gas – is educating both accredited and unaccredited investors on the legal and moral differences between fraud and a failed business, said Orloff.
While investments offered through crowdfunding can offer super-high returns, they are risky, and shouldn't be any more than a small piece of one's portfolio, Orloff noted.
Can Crowdfunding Work for US Oil, Gas Industry?
Crowdfunding is likely to be a niche financing market in oil and gas, used mainly by companies seeking financing for specific small projects, such as drilling or reworking a certain number of wells, who do not have ready access to conventional sources of funds.
"The target market for crowdfunding is the small investor seeking to invest as little as $1,000," said J. Denmon Sigler, partner with Houston-based law firm Winston & Strawn LLP, in a statement to Rigzone. "In a capital intensive industry, the number of smaller investors required to fund a project will, as a practical matter, limit the use of crowdfunding."
In the oil and gas industry, the company seeking funding will set an aggregate target funding amount, specify the use of the funds, such as drilling a well on a specific lease in the Barnett shale, and typically specify the working interest in the financed well or wells associated with that funding amount, Sigler told Rigzone.
"The funding transaction will close only if the target funding amount is achieved. If the funding transaction closes, investors who participate in this funding will then be entitled to a portion of the working interest tied to the amount a particular investor funds relatively to the total amount received."
An investors' working interest will be to a contractual right to participate in the well.
"The large numbers of individual investors mean that it is not practical to have a mineral lease in each individual investors' name," Sigler told Rigzone.
Companies interested in crowdfunding need to ensure that they comply with applicable SEC rules and regulations as well as any applicable broker-dealer requirements, Sigler noted.
Successful crowdfunding also will rely on the ability of the company seeking funding to provide significant disclosures about the quality of the oil and gas assets that are being funded, Sigler noted. "While potential investors likely agree to keep information learned on the crowdfunding site confidential as a condition to accessing the site, this may not be sufficient to protect sensitive data and information given the number of individuals who will have access to this information."
For this reason, trade secrets and other highly confidential information should not be posted on a crowdfunding site, and companies need to be sure to comply with any third party confidentiality obligations applicable to well-related data and information, including seismic providers, before posting any third party data to a crowdfunding site, Sigler noted.
Jeff Born, a finance professor at Northeastern University in Boston, told Rigzone that he believes crowdfunding is not an activity that a for-profit corporation should undertake.
While there has been a lot of money raised through crowdfunding, much of it has been in exchange for an ability to buy products or services from the fundraiser, such as attending one or more concerts from the band raising the funds, or becoming a noted "supporter" of the fundraiser, such as a credited "producer" of an independent film production, Born noted.
"Although the JOBS Act of 2012 contained language encouraging an easing of the rules and regulations that surround the public offering of securities, there is a lot of work to be done and I think it is safe to say that there are substantial legal risks to for-profit organizations that directly solicit funds from would be investors," Born told Rigzone. "Additionally, I can't imagine too many activities that are more risky than the oil and gas business. The potential for disgruntled investors is extremely high."
Given the current energy pricing environment, Born said he understands how small firms might see crowdfunding as a way to obtain funds as traditional sources dry up. However, before they get involved in any solicitation they should first spend some time (and money) with a good securities lawyer/practice because they may open Pandora's Box.
"I don't see crowdfunding providing a significant amount of funding for the oil and gas industry in the near term," Born commented. "If liability issues get clearly delineated, my assessment might change."
Tom Pendleton, a member of the oil and gas practice group at Eric, Pennsylvania-based law firm MacDonald, Illig, Jones & Britton LLP, said that he doesn't see crowdfunding as the way to go for fundraising for oil and gas projects, citing the "fairly casual nature" of crowdfunding and the detailed nature of the documentation of ownership interests required in oil and gas projects.
The risks, high amounts of capital involved, and timelines of as long as a decade that come with oil and gas projects also don't easily lend themselves to crowdfunding as done on websites like Kickstarter. Investing $100 for a restaurant opening is one thing, but investing $25,000 is another.
"People aren't going to want to contribute $25,000 simply for a token, they'll want a substantial return," Pendleton noted. "Crowdfunding websites typically aren't designed to do that."
One way that crowdfunding could be used in the oil and gas industry is for raising funds to develop a prototype of a particular piece of machinery so it can be taken to trade shows and shown to prospective customers or manufacturers, Pendleton said.
In the end, would-be oil and gas investors need to ensure that they own what they think they own, Pendleton said. In the 2008-2009 housing market meltdown, it was hard to know which homeowners to foreclose on, as mortgages had been bundled up together, divided up into smaller parts, and sold off, making it hard to know who owned a share of a mortgage or house. Pendleton sees a similar issue rising in the oil and gas industry and the use of crowdfunding.
Crowdfunding and the JOBS Act
Crowdfunding has been used successfully in Australia and the United Kingdom for the past several years, Dr. John C. Edmunds, financial expert and professor at Boston-based Babson College, told Rigzone. Three types of crowdfunding sites have been used. The first are donation sites, which seek to raise funds for a charity or for medical emergency experienced by an individual; reward-based sites, where a product is pre-purchased; and equity crowdfunding sites like EnergyFunders, CrowdFunder or CircleUp, Howard Orloff, who leads a new division at Zacks Investment Research focused on equity crowdfunding, told Rigzone.
The success of the crowdfunding model, combined with the desire to create job growth in the United States, prompted bipartisan support in U.S. Congress for the JOBS Act, which President Obama signed into law in April 2012, Orloff told Rigzone.
The passage of the Dodd-Frank Act after the 2008-2009 financial collapse included important components to protect investors, but made it difficult for small businesses to comply with new regulations and raise capital, Orloff told Rigzone.
"When folks in the financial industry saw the success of sites like KickStarter, they got the idea of blending crowdfunding with funding for businesses."
The JOBS Act was created to make the needed changes in law to make this happen.
The expensive fees and rigorous paperwork involved with initial public offerings (IPO) meant that companies with lower valuations would not get as much funding from IPOS, said Edmunds. To address this issue, the Jobs Act was to alleviate the funding gap and accompanying regulatory concerns that start-ups and small businesses face in connection with raising capital in relatively low dollar amounts.
"Cost-effective access to capital for companies of all sizes plays a critical role in our national economy, and companies seeking access to capital should not be hindered by unnecessary or overly burdensome regulations," according to a statement on the SEC.gov website.
The JOBS Act also was intended as a means to offset flat to declining growth in larger companies with growth of small U.S. businesses, Orloff said. According to the Small Business Act of 2012, small businesses are the core of the U.S. economy, with small firms comprising 99.7 percent of U.S. employer firms. Small firms – which can employ up to 500 people and produce millions or billions in revenue – accounted for 64 percent of net new jobs created between 1993 and 2011, or 11.8 million of the 18.5 net new jobs. Since the mid-2009 to 2011 recession, small firms, led by firms in the 20 to 499 worker category, accounted for 67 percent of U.S. net new jobs.
The JOBS Act includes a variety of regulations that allow for capital to be raised, Orloff said. Title II of the JOBS Act allows for the public solicitation on a crowdfunding-style website. However, this funding remained geared towards accredited investors, Orloff said. Under existing rules, investors were considered accredited if they had an annual income of $200,000/year or had investments valued at $1 million, excluding the value of their home.
The platforms focused on equity crowdfunding in oil and gas currently are leveraging crowdfunding for Regulation D issues under the act, which allows for public solicitation, but only allows investment from accredited investors.
Orloff sees the real opportunities for crowdfunding to come with the enactment of Regulation A+, or Title IV of the JOBS Act, and true equity crowdfunding with Title III of the JOBS Act. Title III and A+ would include both accredited and unaccredited investors, Orloff said, increasing the number of potential investors.
The rules for Regulation A plus, or Title IV of the JOBS Act, would essentially allow for a mini-IPO, letting small businesses to raise up to $50 million direct from unaccredited investors. This section of the Act is expected to take effect June 19. It remains to be seen whether a lawsuit filed in federal court by the attorney general of Massachusetts – which claims the rule supersedes states' rights – will be heard by the court, potentially disrupting the timeline for Title IV, Orloff said.
Final rules for Title III, which have been written and commented on by the public, are scheduled to be released by the SEC this October. A 60-day waiting period would follow for the rules to be printed in the Federal Registry. Orloff said that the first Title III capital raising will not occur until the first quarter of 2016.
Generated by readers, the comments included herein do not reflect the views and opinions of Rigzone. All comments are subject to editorial review. Off-topic, inappropriate or insulting comments will be removed.