Could Crowdfunding Become New Way to Finance Oil, Gas Activity?
|
Wednesday, June 17, 2015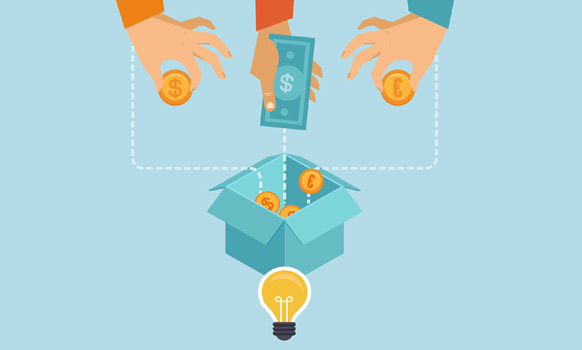 Rigzone looks into whether crowdfunding could play a major role in financing oil and gas projects.
Crowdfunding – the ability of people and organizations to raise debt and equity capital in small amounts, mainly through social media – has surged in recent years. Websites such as Crowdfunder, KickStarter, CircleUp and IndieGoGo have been launched to raise funds for a variety of projects outside the securities arena, from product ideas to music and movie ventures.
The crowdfunding trend also has crossed over into the oil and gas space, with the launch of the websites EnergyFunders and Crudefunders in the United States to match investors with investment opportunities in oil and gas. EnergyFunders was established by three Texas-based lawyers who sought to expedite traditional oil and gas investment and make it more transparent by new technology and passage of The Jumpstart Our Business Startups (JOBS Act) in 2012. The law was designed to make it easier for small U.S. start-ups and businesses to raise capital from a wide range of potential investors and provide additional investment opportunities for investors as well.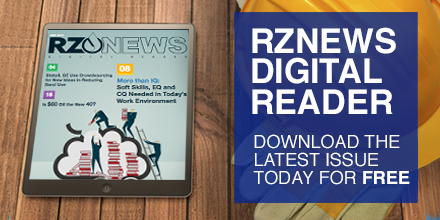 Crudefunders offers would give investors the chance to invest in oil and gas projects with a minimum $1,000 investment and offer companies a platform to raise project funds. According to their website, Crudefunders is comprised of a team of experts with more than 100 years of combined experience in the oil and gas industry, from operators, geophysicists, attorneys and financial traders to press and technologists. The team members come from across the state of Texas and include second and third generation oilmen.
In the UK, the online platform PrimaryBid has been launched to give private investors the chance to create their own placings on their own terms. The platform is focused on oil and gas companies listed with the Alternative Investment Market, the London Stock Exchange's international market for smaller, growing companies.
Philip Racusin, CEO and co-founder of Energy Funders LLC, told Rigzone that the company, which started operating last summer, was launched to address what they perceive as a failure in the capital markets of available funds for investments of under $10 million.
"The Internet has flattened the world, letting people connect on an individual basis worldwide," Racusin.
Through the efficiency of the Internet, Energy Funders connects smaller oil and gas operators who have a long track record of success with investors looking to directly invest in the oil and gas industry.
"We connect the little guy with the [other] little guy."
These tens of thousands of smaller operators are responsible for 2 billion in aggregate production, but because of their size, are too small to attract institutional investors and investment banks. The projects that smaller operators typically pursue "don't move the needle" for larger investors, but are too big to make an individual investor want to solely fund.
EnergyFunders will take operators through a multi-stage vetting process; if successful, the opportunity will be offered on the EnergyFunders platform to the investment community. The company also acts as a go-between for operators and investors. For a minimum investment of $3,500 to $5,000, investors can directly invest in an upstream onshore project in the United States. Typically, an investor would have to give at least $50,000 to $100,000 to directly invest in an upstream project, said Racusin.
For now, the company is focused on onshore U.S. oil and gas projects, most of which have been conventional oil and gas projects. While unconventional oil and gas activity has really grabbed headlines in recent years, conventional production can be so much more efficient, Racusin said. The company is planning to work soon with an operator that does a mix of vertical and horizontal wells in conventional reservoirs.
The dip in oil prices has brought out a lot of opportunistic investors seeking to invest in oil and gas projects, said Racusin.
Racusin said the company is open-minded to the idea of the site helping fund trials of new technology. EnergyFunders has been approached by a number of people in the oil technology, oil field service and upstream space about funding not just for projects, but funding companies themselves, either for buying equipment or getting a start-up off the ground.
Right now, the company only allows accredited investors to participate. Under existing rules, an accredited investor either must have made more than $200,000 for the past two years – with the expectation of making the same income in the current tax year – or having a net worth of $1 million, excluding the value of their primary residence. This fall, the SEC is expected to release regulations for the JOBS Act's that will allow both accredited and unaccredited investors to fund projects.
1
2
3
4
View Full Article
Generated by readers, the comments included herein do not reflect the views and opinions of Rigzone. All comments are subject to editorial review. Off-topic, inappropriate or insulting comments will be removed.