S. Korea Companies Proceed at Different Pace in Securing Upstream Assets
by Chee Yew Cheang
|
Rigzone Staff
|
Thursday, June 18, 2015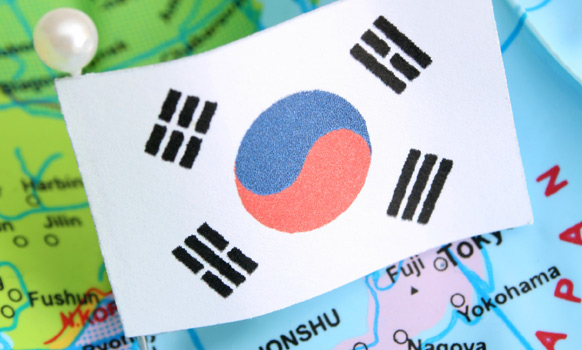 South Korean firms remain focused on enhancing energy security through upstream acquisitions overseas but progress on this front hinges on individual company's current priorities.
As South Korea relies almost exclusively on fuel imports to power economic growth, it is not surprising that energy security ranks high as a national priority. Over the past decade, local oil and gas firms have collectively made several upstream acquisitions overseas, but the pace of such development is now being determined by individual company objectives.
One of the main factors contributing to a more cautious approach towards foreign upstream acquisitions is the deteriorating financial position of the country's major oil and gas firms – state-owned Korean National Oil Corp. (KNOC) and Korean Gas Corp. (KOGAS) – that arose from the huge investment drive undertaken during former President Lee Myong-Bak's term to develop energy resources overseas.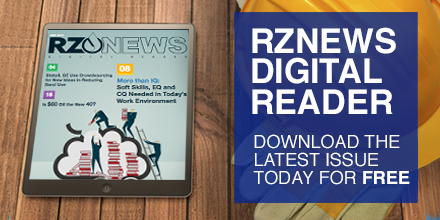 Current President Park Guen-Hye, who succeeded Lee in early 2013, has already taken steps to reduce spending on energy resource projects, compelling KNOC and KOGAS to improve their finances through paring debts. These firms have to abide by government policy as the state offers financial support – through the Special Accounts for Energy and Resources – for their foreign exploration and production (E&P) projects.
Still, the "basic rule will not change in the future … [as] many industry specialists and government officials say foreign oil and gas investments are still very important business and for energy security," DS Lee, Lead Researcher at Korea Energy Economics Institute (KEEI) told Rigzone.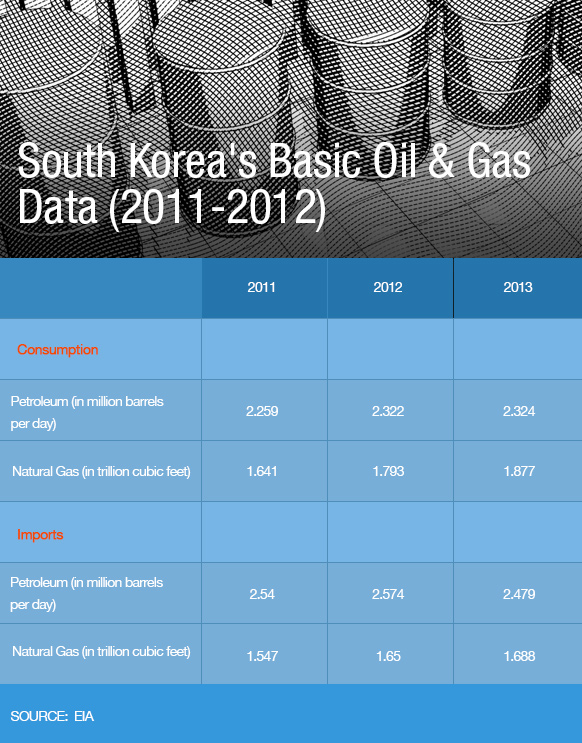 South Korea's Basic Oil & Gas Data (2011-2012), Source: EIA
According to the U.S. Energy Information Administration (EIA), South Korea was the world's ninth-largest energy consumer in 2011, importing around 97 percent of its primary energy needs. Petroleum demand reached 2.324 million barrels per day (bpd) in 2013, compared to 2.259 million bpd in 2011, while natural gas demand rose to 1.688 trillion cubic feet (Tcf) from 1.547 Tcf in the corresponding period.
KNOC Goes Slow Amid Financial Constraints
With global oil prices falling 40 to 50 percent since the beginning of second half 2014, the cost of upstream acquisitions have fallen – a development welcomed by energy deficient Asia, where robust economic growth had boosted regional petroleum demand, including South Korea. But KNOC, the country's largest upstream company, is not rushing to add to its existing global assets, which comprises 31 production blocks, 21 exploration blocks and 5 development blocks.
1
2
3
4
5
View Full Article
Generated by readers, the comments included herein do not reflect the views and opinions of Rigzone. All comments are subject to editorial review. Off-topic, inappropriate or insulting comments will be removed.