Exploring Geology on the Shell Graduate Programme
Shell
|
Thursday, June 11, 2015
Shell Exploration Geologist Tamara Morales Rua explains why joining the Shell Graduate Programme kept her passion for geology alive. Discover how she's developed into a young professional, about to embark on her next adventure.
I was born in a small village in the Andes, surrounded by nature. My parents encouraged me to love nature, so I grew up very connected to it. After I left school I decided to study Biology at the University of Antioquia in Medellin, Colombia, but after a year I realized I loved nature on a larger scale.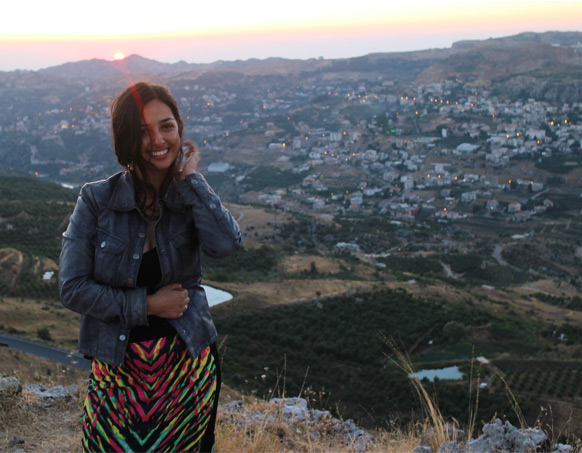 Shell Exploration Geologist Tamara Morales Rua explains why joining the Shell Graduate Programme kept her passion for geology alive. Source: Royal Dutch Shell
I've always been passionate about mountains; I could look at them for hours and analyse their forms and height. That's when I realized studying Engineering Geology would give me the opportunity to combine the things I liked, so I moved first to The National University of Colombia, and then to Utrecht University in the Netherlands to do a Master's in Exploration.
During my master's I took an internship at The Geological Survey of the Netherlands and it's there I first realized that working in geology and being surrounded by geologists was important to me. Then, in 2011, I joined the Shell Graduate Programme as an Exploration Geoscientist.
I was placed in a great team with a wonderful manager, an amazing technical coach and on an interesting project. My project team were great colleagues and eventually we became very close friends – we felt like family!
My manager took care of my development from day one. I was slightly nervous about my contribution as a graduate to a well-established team, but I shouldn't have worried. Besides making sure I was developing technically, my manager also took into account my previous knowledge and experience and helped me find out how my team could benefit from it. It was a fantastic environment where we all exchanged knowledge.
I love the fact that I get the chance to collaborate with other companies. Doing fieldwork is also really exciting, as I love being with nature, which is where my passion for geology began. One of my favourite opportunities since joining Shell has been the chance to get operational experience in Jordan. Not only did I learn a lot, but my colleagues became my friends as we explored new ideas and landscapes together.
The Shell Graduate Programme is an opportunity to begin a career in the energy industry and continue learning at the same time. I discovered one benefit of working for a large company like Shell is access to world-class training. Shell makes sure we receive training that is relevant to our role as well as what's essential for us to reach our potential.
I share the same passion for geology with different people who come from different places and cultural backgrounds, but when we talk about geology, we all speak the same language!
I'm finishing the Shell Graduate Programme and in the next few months I'll join the Shell Advanced Technical Programme. I'm looking forward to continuing my journey of learning and developing my technical skills, as well as learning more about geology.
I believe that we can learn from every person we meet. One of the best things for me about Shell is its diversity.
To discover more about the Shell Graduate Programme or other opportunities to further your career with Shell please visit www.shell.com/careers.
Related Read: Ceri Powell: 21st Most Powerful Woman in Business on Fortune's Global List
Generated by readers, the comments included herein do not reflect the views and opinions of Rigzone. All comments are subject to editorial review. Off-topic, inappropriate or insulting comments will be removed.
RELATED COMPANIES