Survey Shows Less Confidence in UKCS as Operators Cut Costs
|
Jon Mainwaring & Andreas Exarheas
|
Thursday, June 11, 2015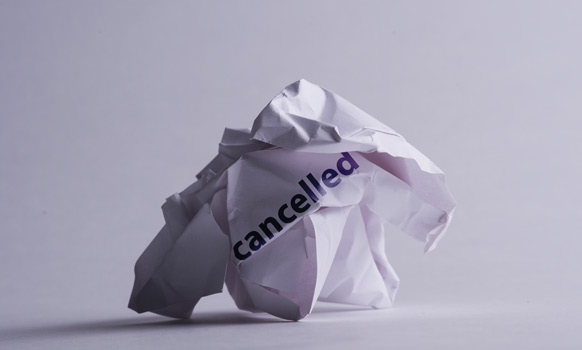 A survey from Aberdeen & Grampian Chamber of Commerce shows the UK offshore industry has less confidence as an SPE event in London reveals some of the measures operators are taking to cut costs.
Oil and gas operators and contractors are much less confident about their activities on the UK Continental Shelf than they were a year ago, according to a survey released Thursday by the Aberdeen & Grampian Chamber of Commerce. The news comes during the same week that a senior Total executive told the Society of Petroleum Engineers' London Annual Conference that his firm was do everything it could to bring costs down in order to continue to operate its UK assets profitably.
The AGCC's 22nd Oil and Gas Survey found that two-thirds of North Sea operators have been forced to cancel projects due to the fall in the price of oil, with 50 percent stating that they have been forced to reduce staff training. Meanwhile, 76 percent of contractors stated that they were less confident about their UKCS activities than they were a year ago.
The survey also found that the number of contractors working at, or above, optimum levels has fallen by 47 percent compared to the previous survey.
AGCC Research and Policy Director James Bream commented in a statement:
"Once again we have a set of results that give us clear signals that new opportunities exist and tells us that actually, contrary to what people say, we haven't been here before. Confidence levels are at an all-time low and we are now experiencing our first recession of confidence, and it looks gloomy in the year ahead too. However, we have seen positive tax changes, the OGA [Oil and Gas Authority] team is bedding in and in the Queen's Speech the new UK Government has committed to legislating for the Infrastructure Bill.
"There is lots to build on and just perhaps it is possible that we are seeing the start of the next phase in our role at the frontier of the oil and gas sector. Can we grasp the opportunity to lead the way in decommissioning practices and become a new high efficiency basin as we mature faster than others? This is a mid-life crisis in the UKCS but as some people say life begins at 50."
Operators are taking action in order to keep producing fields commercially alive on the UKCS, however. On Tuesday this week, Gunnar Olsen – business development director at Total E&P – told delegates to the SPE's annual conference in London that the firm has been focusing on measures to reduce costs while maintaining the same level of activity.
Olsen said that Total believes that oil prices will go back up but that prices of $80 to $100 per barrel might take 10 years to achieve. In the light of this, the old model whereby by inflation in development and operating costs (OPEX) were compensated for by rising oil prices "is no longer the case", Olsen said.
"We do not take investment decisions based on going back to $100 anymore. This is one of the key challenges that we are now faced with. We can talk about $100 in 2025, maybe 2030, we can talk about CO2 quotas and prices and so on. But in the mature basin of the UK we don't have that time.
"It's not a question of what we're going to do in five years' time or 10 years' time. It's a question of what we are going to do today in order to prolong… production life."
This means that Total has been renegotiating contracts and reducing contractor rates while also discussing changing the rotas that offshore workers use in the UK.
"We are going through absolutely everything to see if there is money to be saved," he said.
"We expect from this exercise to reduce our OPEX by around GBP 150 million [$230 million] in 2017 based on exactly the same activity."
HSBC Tells SPE it Remains Committed to Oil, Gas
At the same conference on Wednesday HSBC Bank Global Technical Director for Oil and Gas Christophe Requin announced the bank retains "a very strong appetite to fund the oil and gas business", despite an increase in regulatory controls.
Requin conceded that it is more difficult to fund projects these days, but confirmed HSBC's desire to back the industry.
"There are much more regulatory controls…now it's very difficult to be able to fund these projects…We have still an appetite, we still see a lot of good projects but we are more selective," Christophe Requin said in a panel discussion at the SPE Conference.
Requin's comments came after news emerged earlier in the week that HSBC is considering leaving the UK due to a disagreement on Chancellor George Osborne's bank levy, which will see the bank pay the Treasury $1.5 billion this year.
Generated by readers, the comments included herein do not reflect the views and opinions of Rigzone. All comments are subject to editorial review. Off-topic, inappropriate or insulting comments will be removed.