Texas Railroad Commission: Q&A with Chairman Christi Craddick
|
Wednesday, June 10, 2015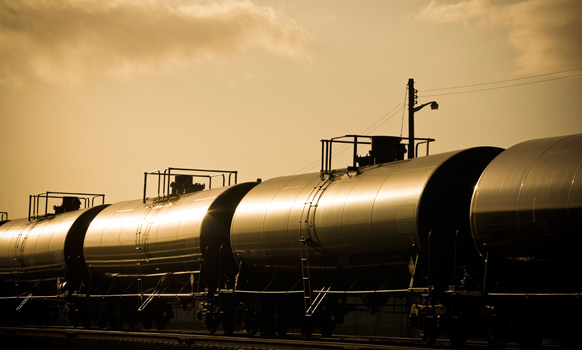 Chairman Christi Craddick discusses how the Texas Railroad Commission, which regulates oil and gas in Texas, fared during the 2015 legislative session.
Fresh from the 84th session of the Texas Legislature, Texas Railroad Commission chairwoman Christi Craddick took some time to talk with Rigzone about money, impact and the future of legislative action on the industry.
Rigzone: Every legislative session has a set of marquee issues. What do you think were the key oil and gas agenda items for the 84th Legislature?
Christi Craddick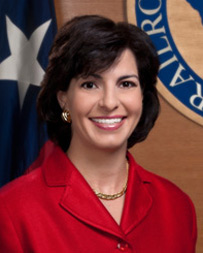 Chairwoman, Texas Railroad Commission
Craddick: First and foremost, it is obviously the budget. Last session, we were able to get additional dollars for salaries and IT upgrades, so this session, one goal was to maintain those additional dollars from the last session, and make sure we had ability to hire more pipeline safety inspectors.
In September of this year, we will become the safety inspector for an additional 150,000 miles of gathering lines, 200,000 miles of intrastate lines and 160,000 interstate lines – of which we have primacy on 40,000 miles of lines–and we needed 20 additional inspectors. We were [appropriated] $2.2 million and then we get federal matching dollars because those are PHMSA [jobs]. All told, we will oversee almost 400,000 miles of pipelines.
Another thing that was important was we needed new microfiche readers. We use them daily, but we couldn't even buy toner for some of them because they're so old. That was $150,000. It's not much overall, but it is a lot for us.
These issues were key for us to maintain [services] and to add dollars so we can continue down the trajectory because we expected the industry to pick back up. We expect the industry to continue to grow.
Rigzone: What were the challenges of the session, and how were they overcome?
Craddick: Always first and foremost, it's educating people about what the Railroad Commission does so they can understand why we're important. I joke that we're the most important agency in the state, but other agencies might take issue with that. People need to understand where the dollars go when we're asking for them.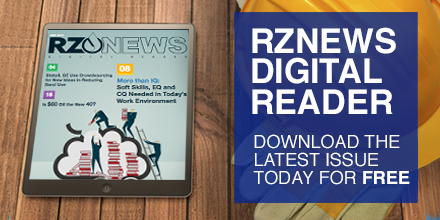 Just as it happens in the industry, we want to make sure we have good quality people and that we're being responsive on issues that are of concern to them. I think we do a good job explaining the rules, that we regulate oil and gas production [in Texas], and that we take water issues seriously. I think it's an overall education process that is always the biggest challenge we have.
Rigzone: Technology updates have been important to the commission during previous sessions. What did the Railroad Commission specifically need from the Legislature this year, and how did lawmakers address those issues?
Craddick: We've actually made some really great strides, and I hope we continue moving forward. Two years ago, we got ability to spend $24.7 million available to us to work on IT upgrades. We've gotten rid of the green screens. We are up-to-date on completion reports. And, we're in the process of rolling out an updated GIS mapping system that is almost as good as Google maps. [Technology upgrades] have allowed us to be more efficient and more transparent.
A year ago, if someone tried to get a drilling permit, it took 45 days because of process inefficiencies. By November before the downturn, it only took two days. That's made a huge difference for us internally, we will continue our long-term goal of upgrading our IT to put forms online and offer more data.
Getting rid of micro film is a long-term goal – we have more data than we know what to do with – get it in good shape and continue that as dollars become available and drilling goes back up.
We try to be efficient so [producers] can be more efficient and save dollars. The long-term goal for our agency is to make sure it's as efficient as possible because it does cost money to have a rig idle if [producers] are waiting. We don't want to be the cause of a rig sitting idle.
Rigzone: What is the unfinished business that lawmakers will have to tackle with the energy industry in 2017?
Craddick: Our budget is always a concern. If we're not fully funded at appropriate levels, we can't make sure we're protecting the environment, getting permits out efficiently and that we're transparent to the public and can educate them. Those issues are our priorities.
We'll be up for sunset next session, so we will start working with the [Sunset Commission]. That will be our second priority to come through [the Sunset process] as a whole agency. People don't always understand what we do.
Long-term challenges across the state, we will continue working with the Legislature on environmental issues like water and fresh air. Even though those are [regulated] at TCEQ, we all come together on water usage issues, whether it's in oil and gas, a city, state agency or anybody else in between.
I think the other challenge is workforce development and higher education issues. We need the appropriate people in this agency to continue working in this vibrant industry and make sure we can be helpful. It's one of the fastest-evolving industries and we need to be ready for what other challenges there could be.
Rigzone: There was another push to change the name of the Texas Railroad Commission to one that better reflects its jurisdiction in the oil and gas industry. What's your position on that idea?
Craddick: My biggest concern has been that if we change the name without a constitutional amendment, we want to make sure we don't lose regulating authority from [Environmental Protection Agency]. We don't want the feds in our business.
Rigzone: Did House Bill 40, which rendered the Denton fracking ban unenforceable, play out in the Legislature the way you expected?
Craddick: I didn't have preconceived ideas about it. In fact, we didn't even testify on it because it doesn't affect [the commission] directly. It does clarify [issues] between cities and the state, and certainty in regulation is always a plus when you're trying to do business.
Rigzone: What is going to characterize the interim for the TRC? Are there particular issues the agency will be watching?
Craddick: We will continue to develop best practices and rules. With a dip in the industry, it's given us the ability to catch our breath and catch up on drill permits and completion reports. Making sure we're up to date–that will be first and foremost.
[Oil and gas] is a fast-changing industry in a lot of respects, and it is an important part of our economy across the state and frankly, across the country. Understanding the day-to-day of it and why it's important to the economy and national security, people generally don't understand that. We will continue to communicate good facts and information, and we urge people to ask the questions and not always believe what you read on the Internet … unless it's on Rigzone.
Generated by readers, the comments included herein do not reflect the views and opinions of Rigzone. All comments are subject to editorial review. Off-topic, inappropriate or insulting comments will be removed.