New Paleocene Deepwater Fan Prospect Identified Offshore Ireland
by Jon Mainwaring
|
Rigzone Staff
|
Wednesday, June 10, 2015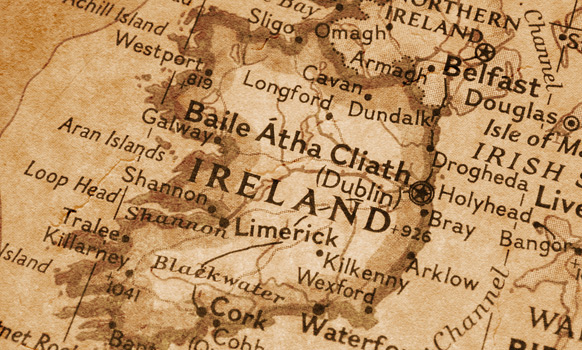 Providence Resources reports the presence of a new, large Paleocene, deepwater fan prospect on the FEL 2/4 licenses offshore southwest Ireland.
Irish explorer Providence Resources reported Wednesday the presence of a new, large Paleocene, deepwater fan prospect on Frontier Exploration Licence 2/14 in the southern Porcupine Basin, offshore southwest Ireland, after the firm interpreted new 3D seismic data over the license.
The fan system, designated "Druid" is estimated to be approximately 150 square miles in area. Druid is the second large prospect to be identified in FEL 2/14, following the previously-identified Lower Cretaceous Drombeg prospect (estimated P50 prospective resources of 1.050 billion barrels).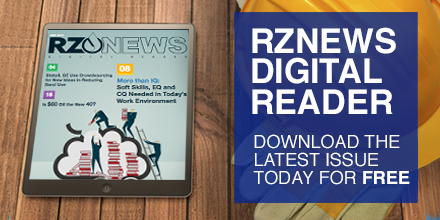 The license is located some 43 miles southwest of the Exxon Mobil Corp.-operated 44/23-1 Dunquin North exploration well, in which Providence holds a 16-percent stake and which encountered a 145-foot residual oil column in Lower Cretaceous carbonates.
Providence said that the new 3D seismic data provides "a significant uplift" in the detailed imaging of the internal depositional architecture within the Druid fan system and confirms that it has been sourced from the Porcupine Bank to the northwest. The central approximately 23 square miles of the fan system "exhibits marked mounded seismic morphologies" which have previously been modeled to be consistent with a thick (up to circa 394 feet) high porosity (up to around 25 percent) shallowly buried sandstone reservoir system.
Providence added that this mounded central part of the Druid fan exhibits a marked Class II AVO (amplitude versus offset) anomaly which appears to be terminated in the up-dip direction by an erosive intra-fan channel with the AVO anomaly appearing to be depth consistent in the down-dip direction. The AVO anomaly also appears to be associated with a fluid escape feature from an underlying deeply buried pre-Cretaceous rotated fault block suggesting that it may be a direct hydrocarbon indicator (DHI). Further analyses of the 3D data to confirm this initial DHI assessment are ongoing, the firm said.
Elsewhere in the Porcupine Basin, Amoco (now part of BP) reported light tan oil bleeding from a Paleocene deep-water sandstone core taken in its 1988 35/18-1 well located in Cairn-operated FEL 1/14 (in which Providence holds a 58-percent stake) around 116 miles to the east-northeast of Druid. The Druid prospect is vertically stacked with the underlying Lower Cretaceous Drombeg prospect which is currently considered to be the primary exploration objective within FEL 2/14.
Providence Technical Director John O'Sullivan commented in a company statement:
"These initial 3D seismic observations at Druid are very encouraging given the considerable Paleocene exploration success that the neighboring UK West of Shetlands has enjoyed using similar 3D seismic imaging and attribute analysis. We have witnessed a step-change uplift in the imaging of the Druid fan system versus the previous 2D seismic data interpretation which now allows us to subdivide the fan into various sediment pulses and better understand potential reservoir sweet spots and intra-fan trapping morphologies which could be targeted with a future exploration well.
"Further work is ongoing which will ultimately include an estimate of Druid's prospective resource potential."
Analysts at Irish investment bank Davy commented in a brief research note that the new seismic data "has yielded a much improved picture" of the Druid prospect.
"This not only demonstrates the benefit of continuing to gather up-to-date data, but also bodes very well for the attractiveness of the new generation Porcupine prospects in general," Davy said.
Generated by readers, the comments included herein do not reflect the views and opinions of Rigzone. All comments are subject to editorial review. Off-topic, inappropriate or insulting comments will be removed.
RELATED COMPANIES