Hybrid ROV-AUV Technology Could Aid Oil, Gas in Remote Offshore Ops
by Karen Boman
|
Rigzone Staff
|
Monday, June 08, 2015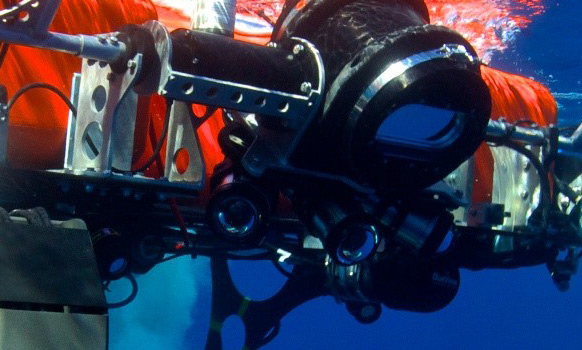 A technology that allows underwater vehicles to perform ROV and AUV functions could change oil and gas industry operations in subsea operations and Arctic exploration.
Technology developed by robotics researchers at the Woods Hole Oceanographic Institution (WHOI) allowing an underwater vehicle to switch between remotely operated vehicle (ROV) and autonomous underwater vehicle (AUV) operations could aid the oil and gas industry by enabling a range of robotic interventions in new ways.
Cape Cod, Mass.-based WHOI is eager to partner with the oil and gas industry to insert this technology into oil and gas operations, WHOI Principal engineer Andy Bowen told Rigzone in an interview. The technology, originally developed for ocean research and military use, could be applied for maintenance and intervention work in subsea infrastructure on the ocean floor. Such hybrid vehicles could also be used for operations under ice in the Arctic, which has untapped oil and gas resources.
WHOI research into subsea robotics led to the development of a technology that marries acoustic and optical wireless communication systems, thus enabling a new class of undersea vehicles to fill the void between current AUV and ROV technology. These research resulted from breakthroughs in autonomy and opto-acoustic "wireless" underwater operations and micro-tether technology developed for use in WHOI's hybrid ROV (HROV) Nereus and other vehicles.
Nereus, the first cost-effective technology for regular and systematic access to the world's oceans in water depths up to 36,089 feet, was initially designed by WHOI to survey and sample deep ocean trenches of up to 36,000 feet. In 2012, WHOI engineers conducted a field demonstration offshore Guam of the battery-powered Nereus' capability to take samples and perform complex manipulative tasks with no tether while still under the real-time control of a human operator. These tests showed immediate advantages over existing ROV tethering and control systems.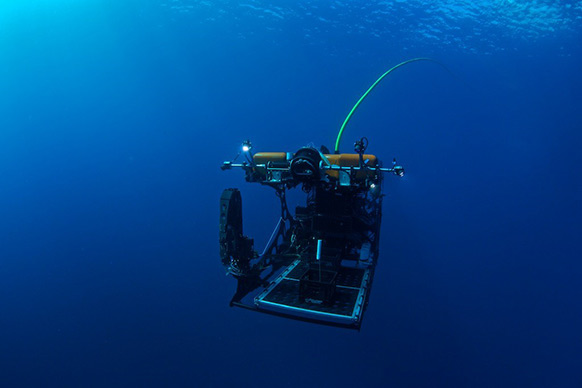 Technology developed by Woods Hole Oceanographic Institute blurs the line between ROVs and AUVs. Source: WHOI (Woods Hole Oceanographic Institute)
Woods Hole researchers had developed the Nereus, which was lost in a spring 2014 expedition, to solve the challenges of exploring in the deepest parts of the ocean, or Hadal zone, below 20,000 feet, Bowen said.
Traditional tethering technology for ROVs – which transports power down to the undersea robot and then enables data and video to be transported to the surface – can be a significant burden as undersea robotics go deeper and deeper, Bowen said.
1
2
3
View Full Article
Generated by readers, the comments included herein do not reflect the views and opinions of Rigzone. All comments are subject to editorial review. Off-topic, inappropriate or insulting comments will be removed.