Iran's Million-Barrel Conundrum Brings Battle Back Inside OPEC
by Bloomberg
|
Anthony DiPaola & Grant Smith
|
Wednesday, June 03, 2015
Just when it looked like OPEC was winning the war with US shale-oil drillers, a new front is opening up within its own ranks.
(Bloomberg) -- Just when it looked like OPEC was winning the war with U.S. shale-oil drillers, a new front is opening up within its own ranks.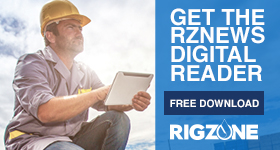 The Organization of Petroleum Exporting Countries' summit on June 5 to determine the group's output will come three weeks before a deadline for a deal on Iran's nuclear program. The government in Tehran says it can add almost 1 million barrels to daily production within six months of sanctions being lifted.
That's a million barrels that OPEC hasn't had to worry about since it adopted a new strategy in November of favoring market share over propping up prices. The group is already pumping the most oil in more than two years to quash higher-cost producers, and while Iran's return would add to the pressure on OPEC's rivals, it will also heighten competition within the group for buyers.
"There's a lot of jockeying for position going on in OPEC right now," Ole Hansen, head of commodity strategy at Copenhagen-based Saxo Bank A/S, said by phone. "The Saudis are increasing production and anyone else in OPEC who can is also doing the same. If OPEC's not willing to cut output to make room for Iran, they have to look for reductions from producers outside the group."
OPEC will maintain its output target of 30 million barrels a day when it meets in Vienna, according to all but one of 34 analysts and traders surveyed by Bloomberg last month. In reality, the group has been pumping more than that for a year, a sign of its determination not to cede a single barrel of market share to rival producers.
Restoring Share
Iran, once OPEC's second-biggest producer and now the fifth-largest, fully intends to "restore its lost share of the oil market," Oil Minister Bijan Namdar Zanganeh said May 6 in Tehran. OPEC must accommodate his country's increased output, he said in comments reported by the Shana news agency in April.
OPEC's strategy is working: The number of active U.S. oil drilling rigs has fallen by a record 60 percent to 646; output from American shale formations fell in May for the first time since February 2011; and producers have cut billions of dollars from their spending plans. In contrast, Saudi Arabia, OPEC's biggest member and the architect of its strategy, is deploying the most rigs in at least two decades and operating with the lowest spare production capacity in about three years.
1
2
3
View Full Article
Generated by readers, the comments included herein do not reflect the views and opinions of Rigzone. All comments are subject to editorial review. Off-topic, inappropriate or insulting comments will be removed.
RELATED COMPANIES