Saka Energi Emerges as Serious Player in Indonesia Oil, Gas Industry
by Chee Yew Cheang
|
Rigzone Staff
|
Wednesday, June 03, 2015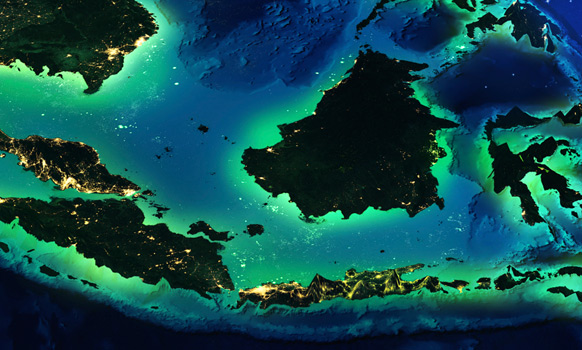 PT Saka Energi is being taken more seriously in Indonesia's upstream oil and gas sector, having grown by making several asset acquisitions in the last few years.
While Indonesia grapples with attempts to reform its oil and gas industry in recent years, PT Saka Energi Indonesia (Saka) – a local exploration and production company – is not standing still. The firm, established in June 2011, has been actively growing its upstream assets, especially in Indonesia, making several acquisitions over the last two years.
Saka is a relative newcomer to Indonesia's upstream business, a sector in which national oil company PT Pertamina has been the dominant indigenous industry player.
But Saka appeared unfazed by its late entry into the sector as well as existing regulatory issues – which have stifled the development potential of the local petroleum industry. It aims to produce 30,000 barrels of oil equivalent per day (boepd) this year. Such a production volume is not insignificant given that Saka was only established four years ago by parent firm PT Perusahaan Gas Negara (Persero) Tbk (PGN) – Indonesia's largest natural gas transportation and distribution company.
Rising energy demand – estimated by the U.S. Energy Information Administration (EIA) to have surged 44 percent between 2002 and 2012 – resulted from an expanding economy, which according to the World Bank data shows grew between 4.6 percent and 6.5 percent annually from 2005 to 2012. That combined with declining production at mature fields transformed the former Organization of Petroleum Exporting Countries (OPEC) member into a net oil importer by 2004.

AUDIO CAST
Saka Energi Emerges as Serious Player in Indonesia Oil, Gas Industry by Rigzone Editor Chee Yew Cheang
According to EIA data, Indonesia's oil consumption outstripped production for many years. The supply-demand deficit widened to almost 700,000 barrels of oil per day (bopd) in 2013, when Southeast Asia's largest country imported around 1.6 million bopd but produced only about 928,000 bopd.
As the firm seeks to boost its share of Indonesia's petroleum production, Saka encountered some local constraints.
Domestic Challenges Facing Saka
Like its more established counterparts, whether local or foreign, Saka is aware of the challenges of operating in Indonesia's oil and gas industry, with investments tapering off in recent years due partly to a lack of legal certainty and excessive red-tape.
In this regard, Saka highlighted the problem faced by oil and gas firms in dealing with regulations of the central government as well as those of the local authorities, specifically for firms with onshore operations.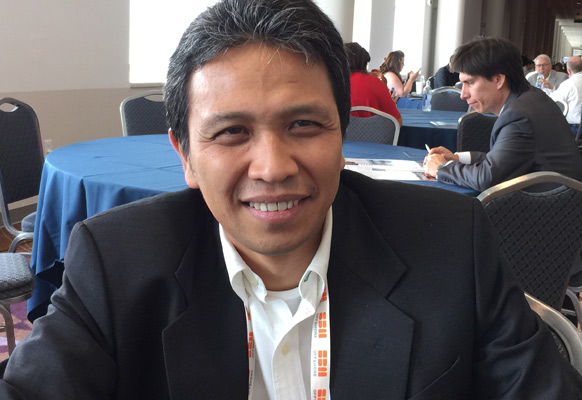 Tumbur Parlindungam, chief operations and commercial officer at PT Saka Energi Indonesia, Source: Rigzone
Another obstacle the upstream firm encounters in growing its business in Indonesia over the last four years concerns the lack of skilled oil and gas workers in the country. Most of them worked overseas and it has been a challenge to bring them back to work in Indonesia, Saka Energi Indonesia Chief Operating and Commercial Officer (COCO) Tumbur Parlindungan explained to Rigzone in May.
With a young relatively inexperienced workforce, Saka is tapping on retired industry professionals to guide junior staff.
"We hire the retired people to teach the young people, to transfer the experience that they have acquired in their previous work to the fresh graduates, young engineers. In Sakai, 10 percent of our staff are retired people with different expertise and their focus is to help the young people only. That's the way we closed the gap" in skill sets, Tumbur told Rigzone.
He added that it takes the junior staff "at least three to five years to reach at least acceptable standards and to be able to operate independently ... That's our experience."
In addition, Saka also provided on job training and a mentoring process, while additional training can be acquired outside of the company.
1
2
3
4
5
View Full Article
Generated by readers, the comments included herein do not reflect the views and opinions of Rigzone. All comments are subject to editorial review. Off-topic, inappropriate or insulting comments will be removed.