Shale to Play Significant Role in Mexico's Energy Reform Success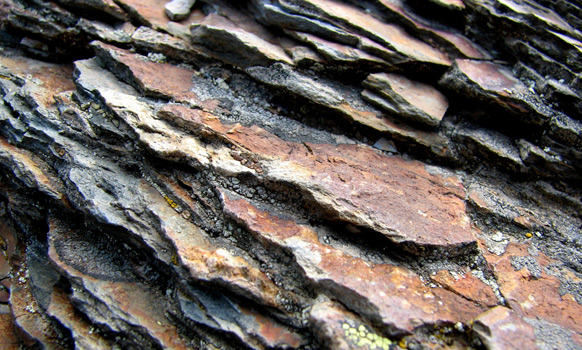 A recent report outlines the landscape that oil and gas operators face in delving into Mexico's reformed energy sector.
Mexico's shale resources will play an integral role in the success of Mexico's energy reform, but significant challenges will need to be addressed, including the construction of roads, housing, rail, pipelines and other infrastructure, as well as skilled workforce development and security issues.
The country is well-positioned to take advantage of unconventional extraction techniques due to its close proximity to major shale development in South and West Texas, according to a preliminary report that examines the impact of energy reform on the Mexican states of Coahuila, Nuevo Leon, Tamalipas, and Veracruz. It also outlines the new institutional framework of Mexico's energy sector.
The report is the result of a collaboration between the University of Texas at San Antonio (UTSA), Universidad Autonoma de Nuevo Leon, Asociacion de Empresarios Mexicanos, and the Mexico Institute of the Woodrow Wilson International Center for Scholars.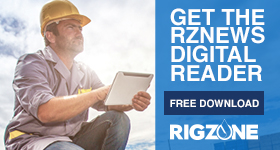 The current global oil price environment, complications of contract terms offered by the Mexican government, social license issues and infrastructure limitations all complicate the panorama for shale development. Analysts have recently said that expectations for development of Mexico's shale reserves should be moderated and that the time horizon for the development of the sector should be extended to between 5 and 10 years.
But Duncan Wood, director of the Mexico Institute of the Woodrow Wilson International Center for Scholars, said that Mexico shale development will depend upon successful navigation of Mexico's national and local environment, not temporary factors such as the international oil price. The report's intent is to shed light on the energy reform process and conditions in the states that hold shale resources to allow business and governments to maximize shale's potential.
"On the contrary, what the experience of the past twelve months has shown us is that a more complicated business environment serves to drive innovation," Wood said in the report. "The new technologies, particular those which lower costs and assist in hitting the 'sweet spot' of shale plays, have meant that, shale plays that were unprofitable under $100/barrel have become profitable even in a period of lower oil prices."
Mexico sits atop an estimated 545 trillion cubic feet of shale natural gas reserves, as well as trillions of additional cubic feet of conventional reserves. The nation has estimated unconventional oil reserves of 13 billion barrels, but in both cases, the lack of available geological information remains an issue. Despite sizeable resources, Mexico's oil production has declined since 2004, and the nation is a net importer of natural gas, due to lack of investment in technology and infrastructure. In December 2013, Mexico's Congress amended the nation's Constitution to allow for private and foreign investment in Mexico's energy sector.
For now, operators will likely focus on conventional onshore, offshore and deepwater, rather than the most costly and complex unconventional resources, Tom Tunstall, research director for UTSA's Institute for Economic Development, told Rigzone.
Mexico recently prequalified 19 individual companies and seven consortia to take part in the country's inaugural tender, with bids due July 15.
"This clears the firms to be for 14 shallow water exploration blocks in Mexico's first upstream auction since the 2013 energy reform ended PEMEX's 76-year monopoly. Companies that have prequalified include Exxon Mobil Corp., Statoil ASA, Total, PEMEX, Lukoil, ONGC, Pacific Rubiales, and BHP Billiton Corp. Consortiums approved for bidding include BG and Galp, and Murphy Oil Corp. with Ecopetrol, Petronas, and PTTEP.
The Comision Nacional de hidrocarburos (CNH) is preparing to publish a final version of the production sharing contracts to be used in the first tender within the next couple of weeks.
"We continue to believe the Mexican market represents an enormous opportunity for the oil service industry over the next decade," said James C. West, senior managing director and partner with Evercore ISI, in a June 1 press statement.
Tamulipas 'Most Proactive' in Preparation for Shale Activity
Tamulipas is the most proactive of the states we've interacted with in terms of developments related to energy reform, Tunstall said. It's still early, but Tamaulipas appears well-positioned in preparation for energy activity. Last September, the state's governor and other officials met with Tunstall and others working on the report to outline plans to ready the state for future energy activity.
The state is also seeking to strengthen its education infrastructure, with plans to expand laboratories, graduate and postgraduate research and educational offerings, according to the presentation. Tamaulipas is already home to a number of scientific research centers; 18 percent of the researchers certified by the National System in the state are linked with the energy sector. State officials plan to consolidate research efforts and create new research centers to focus on energy and teacher training.
Tamaulipas' educational institutions already have links with energy companies such as Schlumberger and Du Pont. To further energy research, the state plans to formalize agreements with the University of Texas at Austin and to establish a relationship with Rice University's Baker Institute.
Tamulipas, which borders the United States, has 17 international border crossings, two maritime ports, one coast port, five international airports, and 8,690 miles of highways and roads. The state also is home to the Sabinas shale gas basin, the Burgos Basin, which has non-associated gas, the Tampico-Misantla Basin, which has oil on land, in surface water and shale gas, and deepwater oil in the Perdido Fold Best offshore, according to the presentation made by state officials in September 2014.
The state of Veracruz has been the traditional home of oil production in Mexico. However, that activity has been focused on conventional resources, Tunstall said.
While low oil prices are forcing U.S. shale producers to seek ways to push down operational breakeven points, the breakevens for Mexican shale will be expensive initially due to the lack of supply chain infrastructure in place. Despite lack of infrastructure, initial costs, workforce and security challenges, Tunstall believes that operators will pursue Mexican energy opportunities, including shale, but will do so in a cautious and incremental fashion.
Skilled Workforce Key to Mexico Energy Reform Success
One challenge to understanding Mexico's geology is that Petroleos Mexicanos (PEMEX), which served as the de facto regulator of Mexico's oil and gas industry for years and has many political connections – has not shared as much information as some would like. Given that regulator CNH is still hiring workers and is grossly understaffed, the agency is not able right now to exercise the kind of leverage that they would like with PEMEX. It's not to PEMEX's advantage to provide potential competitors with too much information.
Skilled workforce development will play a key role in the success of Mexico's energy reform. Both PEMEX and CNH, which will regulate PEMEX under energy reform, are both facing hiring challenges. A number of PEMEX workers are reaching retirement, which may create issues for the company, said Tunstall. Right now, CNH's current staff is below 80. Full staffing at CNH is expected to be just over 300 people, Tunstall told Rigzone.
Mexico is estimated to need at least 135,000 high-level experts, professionals and technicians different specialties over the next four years. Among the 135,000 direct jobs needed, close to 27,000 are professional, college degree jobs and 108,000 are specialized technicians, according to the report.
To prepare for future shale development, PEMEX workers have been going back and forth the U.S..-Mexico border to get hands-on experience in U.S. shale. However, the residual effect of the Sept. 11, 2001 terrorist attack on the World Trade Center and Pentagon means that Mexican nationals sometimes get hung up as they travel back and forth between the U.S. and Mexico. For this reason, changes to laws governing the movement of workers across the border will be needed, Tunstall said.
Generated by readers, the comments included herein do not reflect the views and opinions of Rigzone. All comments are subject to editorial review. Off-topic, inappropriate or insulting comments will be removed.