Mighty Aphrodite: Offshore Cyprus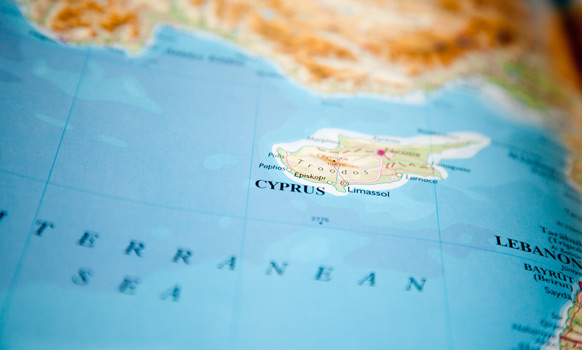 Rigzone takes a look at the development options for the Aphrodite gas field, which lies off the coast of Cyprus in the eastern Mediterranean.
The Aphrodite gas field located off the coast of Cyprus in the Mediterranean Sea represents a lucrative opportunity for the country, which has run into financial hardship over the last few years. Here, Rigzone takes a look at how the project is set to develop.
Discovered in 2011 in Block 12 of Cyprus's Exclusive Economic Zone (EEZ), results from drilling evaluation work indicate that Aphrodite contains a mean estimate gross resource of about 4.5 trillion cubic feet (Tcf).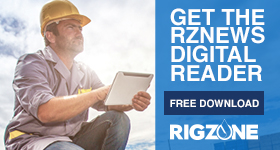 The majority stake in Aphrodite is held by Texas, U.S.-based energy firm Noble Energy Inc., which controls a 70-percent portion of the find. Noble also drilled the initial Cyprus A-1 well at the site using the Noble Homer Ferrington (DW semisub). Delek Drilling and Avner Oil Exploration, both of which are subsidiaries of Israel's Delek Group, each hold 15 percent of Aphrodite.
Where Will the Gas End Up and When?
Increasing consumption and declining production has led to an energy shortage in Egypt, which has opened the door to a potential energy partnership between one of the most populous Arab countries and Cyprus.
Cyprus and Egypt signed a memorandum of understanding on energy cooperation back in February 2015 and the two countries are aiming to reach a deal on Egyptian imports of Cypriot gas by August 2015, according to the Egyptian Prime Minister's office. Egyptian Oil Minister Sherif Ismail didn't expect any prices to be discussed during this time, however, he believed that these "will be negotiated after the expiration of the six months."
Daily News Egypt recently reported that the Egyptian Natural Gas Holding Company (EGAS) is looking to import approximately 700 million cubic feet of gas per day from the Aphrodite site. In a statement to the independent Egyptian newspaper, EGAS Chairman Khaled Abdel Badie stated that a marine pipeline linking the two regions could be completed within 2.5 to 3 years with Cypriot gas being sent to Egypt by 2017.
Reports have suggested Jordan to be another potential buyer of Cypriot gas and the recent Nicosia Declaration – signed by leaders of Cyprus, Egypt and Greece, and which looks to promote economic cooperation between the countries – could suggest that Cypriot gas may eventually end up in Europe via Cyprus' Mediterranean neighbor. There is no absolute confirmation yet that Jordan or Greece will be looking to buy Cypriot gas from the Aphrodite site, so it's difficult to predict a delivery timeframe for these regions right now.
Potential Problems
One of the potential problems for the Aphrodite project is a Turkish claim of ownership. Turkey invaded Cyprus in 1974 and since then, the country has experienced a politically tense divide. The northern part of the region is controlled by Turkey and the remaining zone is operated by Greek Cypriots.
Turkish Energy Minister Taner Yildiz recently declared that revenues generated from drilling should be shared between the Turkish section of Cyprus and the Greek zone. Turkey has even threatened to take action against energy firms involved in drilling for hydrocarbons within the EEZ region, although companies have progressed with drilling plans despite the threats and there have, so far, been no altercations.
Following Yildiz's charged declaration, the Cypriot government has stated that it has a right to explore for natural resources on its own territory and will continue to do so. In an effort to tone down political tension between the two regions, Cyprus' President Nicos Anastasiades has suggested that offshore gas finds such as the Aphrodite zone could pave the way to a deal to reunify the country, although no formal arrangements have developed since this view was expressed.
Possible Outcomes
There is little information available about the potential export of gas from Aphrodite to Greece and Jordan. Having said that, it would be unwise to rule out some sort of deal between these regions happening at some point. Egypt on the other hand could become a destination for Cypriot gas, if a deal involving EGAS could be achieved.
Turkey may eventually act on its threat to take action against companies associated with Aphrodite, but the fact that nothing has happened since the field was discovered in 2011 suggests that imminent repercussions are doubtful. Taking into account Cyprus' turbulent past with Turkey, it doesn't seem likely that the two countries will make good on Anastasiades' offer of unification in the near future either.
Aphrodite looks set to be the subject of much media interest within the next couple of years and Rigzone will be covering every major development along the way.
MUST READ
Generated by readers, the comments included herein do not reflect the views and opinions of Rigzone. All comments are subject to editorial review. Off-topic, inappropriate or insulting comments will be removed.