Isobel Deep Hits Oil North of the Falklands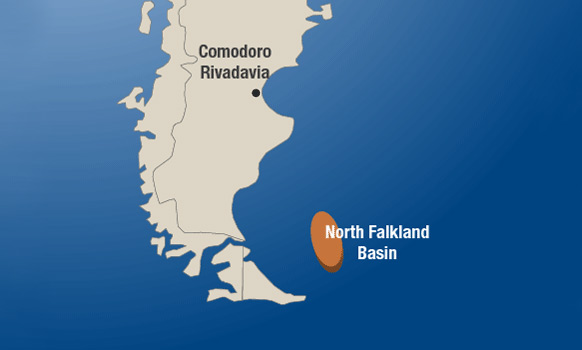 Premier Oil announces that oil has been discovered at the 14/20-1 Isobel Deep well in the North Falkland Basin.
Premier Oil announced Thursday that oil has been discovered at the 14/20-1 Isobel Deep well in the North Falkland Basin.
The bottom 75 feet of the Isobel Deep exploration well, which was drilled to a depth of 8,289 feet, consisted of oil bearing sands. These sands were at a higher than expected reservoir pressure, which resulted in an influx into the well. Oil recovered as part of operations to remove this influx appeared similar in nature to crude recovered from the Sea Lion discovery in the North Falklands basin, according to the company.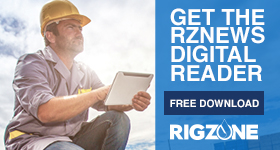 While Premier considers the optimal appraisal program for the Elaine/Isobel complex, operations on the well will be suspended and the rig operating the area will be released to drill in the South Falkland Basin. The rig is expected to continue operations in the North Falklands Basin in August. The planned total depth of the well has not been reached yet and drilling has only penetrated approximately one third of the mapped sand thickness at the location.
Premier Oil Exploration Director Andrew Lodge commented in a company statement:
"This is an important play opening discovery in the previously unexplored southern area of Licence PL004. The well has successfully demonstrated a trapping mechanism and the presence of moveable oil in the Elaine/Isobel fan complex."
Oil and gas analysts at Numis were optimistic following the new discovery.
"Whilst it is hard to know exactly how much oil is contained within the Isobel/Elaine fan complex, key elements of the play including source, trap, and seal have been de-risked. Volumetric estimates for the Elaine/Isobel complex range from 80…to 1424 million barrels of oil…gross with Falklands Oil and Gas Limited estimating a mid-case of 240 million barrels of oil for the F3 fans. Today's result is clearly a positive," a Numis representative commented in a brief analyst statement.
Falklands Oil and Gas Limited holds a 40 percent interest in Isobel Deep. Premier Oil holds a 36 percent interest and Rockhopper Exploration holds a 24 percent interest.
Generated by readers, the comments included herein do not reflect the views and opinions of Rigzone. All comments are subject to editorial review. Off-topic, inappropriate or insulting comments will be removed.