Cenergy Acquires Control Zone Solutions to Offer Safety Solutions Globally
by Valerie Jones
|
Rigzone Staff
|
Friday, May 22, 2015
Houston-based Cenergy International, provider of global workforce solutions for oil and gas, recently acquired Louisiana-based Control Zone Solutions, a safety and human performance improvement consulting company.
The deal for Cenergy's acquisition of Control Zone Solutions – which provides customized safety solutions based on best practices taken from the military – was put together in less than one year, Megan Alarid, chief development officer for Cenergy, told Rigzone.
Megan Alarid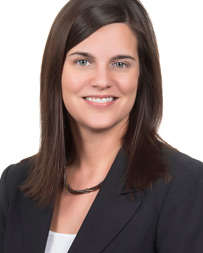 Chief Development Officer, Cenergy Intl.
"We knew the acquisition of Control Zone Solutions would be a great complement to our portfolio, so we wanted to move quickly," she said.
Control Zone Solutions founder Kelly Sullivan, who has more than 25 years of experience in the military, grew up working in and around the oilfields of Louisiana and saw injuries occur, even with precautions in place.
"The military takes a different approach to safety training and through Control Zone Solutions, we are able to bring this unique perspective to the oil and gas industry…" Sullivan said.
Cenergy has always made safety a top priority, said Alarid. All corporate staff and consultants are trained and tested in health, safety, security and environmental work practices.
"Cenergy prides itself on leading the industry in safety performance by holding a lost-time incident rate better than industry average, with a strong commitment to achieving a 'goal zero' total recordable incident rate," Alarid said. "Through this acquisition, we are able to offer a more extensive safety solutions program to all of our clients and continue to make safety our top priority."
An advantage of adding Control Zone Solutions' safety solution program is Cenergy clients will be able to assess the safety culture of their entire team, rather than just an individual.
Kelly Sullivan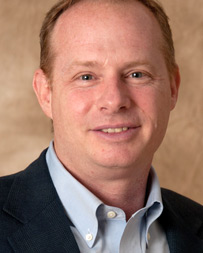 Founder, Control Zone Solutions
"The training that comes after the assessment is hyper-targeted to the company's exact need in an effort to focus on the areas that need improvement," Alarid said. "This is not a one-size-fits-all program. In addition to our initial assessment and hands-on training, we also provide a follow-up assessment to measure the results. Did we bring the safety culture rating up? Did we lower the risks of having an accident and the number of accidents?"
Both companies are excited about the acquisition and ready to combine efforts to reach a larger audience.
"Control Zone Solutions will tap into the strength of Cenergy's current infrastructure and leadership to roll out its services globally," said Kelly. "This is an opportunity for the Control Zone Solutions team to expand and break geographical barriers like we never have before."
Generated by readers, the comments included herein do not reflect the views and opinions of Rigzone. All comments are subject to editorial review. Off-topic, inappropriate or insulting comments will be removed.