Liza Discovery Could Put Guyana on Oil, Gas Map
by Karen Boman
|
Rigzone Staff
|
Friday, May 22, 2015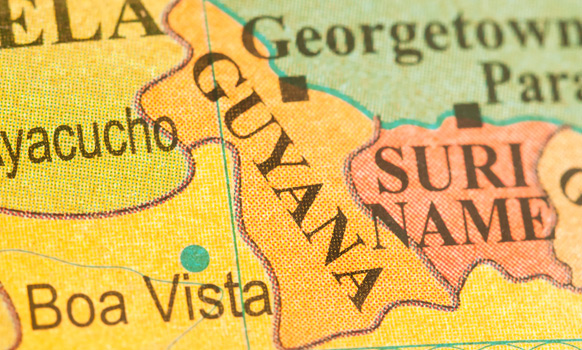 ExxonMobil's Liza discovery offshore Guyana could put the country on the map as a player in the global oil and gas industry, Wood Mackenzie reports.
Exxon Mobil Corp.'s significant oil discovery offshore Guyana is the most exciting thing happening in terms of Latin America exploration right now, analysts with Wood Mackenzie told Rigzone in an interview.
The discovery is the first oil discovery in Guyana, and indicates that ExxonMobil's strategic focus on ultra-frontier acreage is starting to pay dividends after a period of exploration under-performance. However, it will take months to ascertain the size and commercial potential of this discovery, Wood Mackenzie said in a May 21 press statement.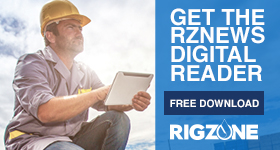 "The fact that ExxonMobil is describing this as a significant find is certainly of interest," said Matt Blomert, research manager for Wood Mackenzie, in an interview with Rigzone.
Two disappointing wells were drilled on the shelf in 2012: CGX Energy's Eagle-1 and Repsol's Jaguar-1 wells. The Liza discovery marks the first material discovery in Guyana since 2011, when Royal Dutch Shell plc encountered oil with its Zaedyus oil field in French Guiana. But subsequent appraisals of Shell's discovery in 2012 and 2013 proved disappointing, Wood Mackenzie analysts told Rigzone.
"The Zaedyus appraisal demonstrates the risks around discovery volumes in the basin, specifically regarding seal integrity and hydrocarbon migration."
Seal and migration are key petroleum system and reservoir parameters for any conventional explorer when looking at prospects and then how large the discovery might be, Julie Wilson, research director of Global Exploration at Wood Mackenzie, told Rigzone in a statement.
"In this basin, they are particularly relevant because of the stratigraphic complexity of the fan systems. It's clear that there is a Cenomanian-Turonian source rock and petroleum system at play in the basin, and that there are potential reservoir rocks, but the key to making commercial discoveries is understanding where the oil migrated to and where it is trapped in sufficient quantities. Explorers here (as anywhere) will need to build good regional geological models, build a picture of what they think the prospects look like, and test that by choosing good drilling locations," Wilson said.
1
2
3
View Full Article
Generated by readers, the comments included herein do not reflect the views and opinions of Rigzone. All comments are subject to editorial review. Off-topic, inappropriate or insulting comments will be removed.
RELATED COMPANIES