Military Vets in Oil, Gas: Transitioning and Recruitment Strategies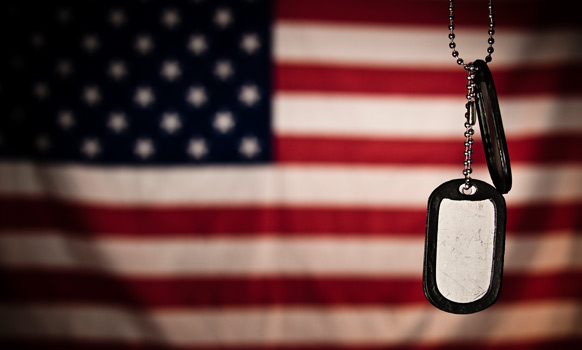 Rigzone speaks with military veterans about their experiences transitioning into oil and gas and addresses the challenges facing transitioning vets today.
Trying to break into the oil and gas industry during a global downturn may seem difficult, but what if you're attempting to do so while simultaneously becoming acclimated to civilian life? Such is the case for many individuals who are leaving the military and searching for jobs in oil and gas.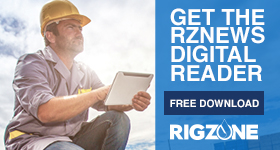 With about 200,000 servicemen and women leaving the military each year, many will turn to the energy sector. It seems a logical enough transition as there are distinct similarities between military roles and roles in oil and gas. But, the transition is not always easy, and sometimes military veterans are met with more difficulty than expected when trying to break into the industry.
Veteran to Civilian: Recruiter Perspectives
Nick Tran began his military career in the U.S. Army right after high school, serving on active duty as a canon-crewmember and deployed to the Persian Gulf War (Desert Storm). He was honorably discharged after three years of service and took a 12-year break in service in which he attended college and developed a career in recruiting. After the terrorist attacks of 9/11, Tran felt the need to return to the military and contribute, so he reenlisted into the Army National Guard as a combat medic and deployed to the front lines in both Afghanistan and Iraq. When he was not serving in the military, Tran continued to build his recruiting/talent acquisition career and helped several companies launch successful veteran recruiting programs and initiatives.
Nick Tran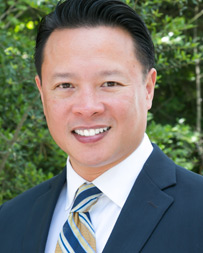 Military Recruitment Program Manager, Cameron
Tran's efforts didn't go unnoticed. Eventually they caught the attention of Cameron International Corp., who offered him the position of military recruitment program manager in 2014.
"In my previous roles, I managed the entire recruiting operations for the organization and the veteran recruiting initiative was only a small piece of the overall talent acquisition strategy. [At Cameron], I get to focus entirely on building the veteran hiring program 100 percent of the time," Tran told Rigzone. "Being able to combine two lifelong careers to help bridge the gap between transitioning veterans and companies who want veterans, but struggle to understand them, is something that I am extremely passionate about and an opportunity of a lifetime."
While Tran was able to secure a position in oil and gas as a civilian, a common challenge for many veterans transitioning to civilian life is not knowing how to sell themselves to potential employers. Tran said there's a disconnect between veterans and the industry.
Veterans "have trouble articulating and [employers] have trouble understanding from the civilian side," Tran told Rigzone. "The only way to combat this is to get involved with the veteran community … getting veterans within the company involved to help decode or be the conduit between job-seekers and employers."
For example, Tran said instead of placing "NCO" (which stands for Non-Commissioned Officer) on a resume, veterans should instead put "first-line supervisor." But it goes beyond just identifying acronyms, he said.
Similarly, Dylan Raymond, military recruitment lead-US for Shell Oil, found his past experience as a human resources officer in the U.S. Army to be useful in his current role. He recently published a book explaining how transitioning service members can navigate successfully to the civilian sector. He is a career coach, provides interview and resume tips and serves as a facilitator for Career Gear Houston-Mission Possible training series, a career readiness and transitional training series for veterans.
Dylan Raymond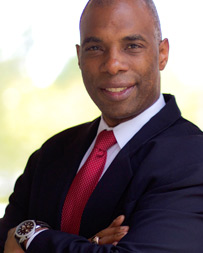 Military Recruitment Lead-US, Shell Oil
The 25-year military veteran struggled in his own transition – from developing a resume to determining exactly what it is he wanted to do.
"I didn't consider working in oil and gas at all because my experience was in recruitment and training," Raymond told Rigzone. "In the military, though you have a job title, you take on a lot of implied roles. When interviewers asked me what I wanted to do, I would ask them 'what do you need done?' That's the military way."
After four months of unemployment, Raymond landed a job with a drilling company where he worked for seven years.
"During my interview, I told them I don't have experience in oil and gas, but I know how to identify talent and match talent with a business need," he said.
The problem for many hiring managers, Raymond said, is they don't fully know how service members fit into their organizations.
"I believe a mechanic is a mechanic; a logistician is a logistician; it doesn't really matter the industry just like an electrician is going to be an electrician," he said. "If you have a recent college graduate with a degree in a specific part of the industry, it's clear what they should do in oil and gas. However, if you have a 22-year-old who was deployed to Iraq and Afghanistan and was responsible for millions of dollars' worth of equipment, the question becomes what position do you place them in?"
Sean Pritchard, who served five years as an officer in the U.S. Army, created MilitaryHire in 1999 to address the challenges veterans experience when transitioning from the military. To date, MiltaryHire has helped more than 500,000 veterans in their job search and helped thousands of companies hire top performers.
Sean Pritchard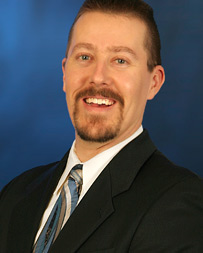 Co-Founder and Partner, MilitaryHire
Pritchard said recruitment of military veterans can help address the Great Crew Change challenge affecting the industry.
"Veterans transition from the military at all levels of career experience," he said, "ranging from entry-level to team lead to first-line management, middle management and executive management. All can be found daily in transitioning veterans."
Transitioning Challenges: Breaking into the Industry
While veterans Tran, Raymond and Pritchard found their civilian niche in helping other veterans gain positions in oil and gas, every veteran's transition journey is unique.
Take Michael Holt, for example. He currently serves as a senior driver hauling crude oil. After coming off active duty in 2011, Holt decided to enter the industry after a fellow soldier told him about the oil boom in North Dakota.
"He told me about pipeline work and that people were making tons of money," Holt told Rigzone. "I considered it but felt like I wasn't qualified to do pipeline work. I was ignorant of the fact there were other jobs in North Dakota, such as workover and trucking jobs."
Holt said the most challenging part of his transition was dealing with what he described "a lack of integrity in civilian employers."
"I really had to keep my guard up because [employers] would tell you anything to get you to work for them, but they wouldn't hold up their end of the deal," said Holt. "Companies will say they like to hire veterans, but in my opinion, it's just for show."
Nathan Brewster said it took him 10 years to "really become a civilian." He was focused on getting an education and really struggled with the change in lifestyle.
"The hardest part was having to become much more responsible for my personal self and career in the civilian environment. So much of the military is based on a system of dependency for the individual," Brewster said. "Civilians have a different culture that is less dependent and has less support for the individual."
Coming from the military where "everything is centered on the soldier," Brewster said civilians "have to be savvy about building their support system."
After attending a Rigzone career fair in Midland, Texas in the summer of 2014, Brewster took his first foray into the world of oil and gas. After visiting with a Schlumberger recruiter, Brewster was hired on as a MWD field specialist. But, he lost his job in March due to company layoffs.
"Timing is everything right now. The biggest obstacle veterans face is the market's decline and the discovery that companies are not hiring right now," Brewster said.
Once veterans find a company that is hiring, they will have to make sure it's a good fit.
"Transitioning into something unknown will always pose a challenge," said Lisa Tobias, who works as the offshore personnel manager for a large ROV Company in Houston.
She served as a religious program specialist in the U.S. Navy from 1997 to 2004 and said she "found her niche" in her current civilian role.
"I had known since I was a young girl that I wanted to be part of the military and something exciting with my life, and I truly loved every minute of it. I feel that I was extremely blessed to be able to transition into an industry where I still feel the same about my job," she said. "This industry, much like the military, poses a new challenge every day which keeps your mind active, and I love that. I often find that those who have spent a decent amount of time in the military are used to a fast-paced environment and thrive under the challenges that this industry can provide."
Generated by readers, the comments included herein do not reflect the views and opinions of Rigzone. All comments are subject to editorial review. Off-topic, inappropriate or insulting comments will be removed.