The 'Gig Economy': A Good Fit for Oil and Gas?
Roundtable panelists offer varied opinions on mobile apps' suitability for helping individuals find work in the oil and gas industry.
As this 2014 Rigzone article suggests, apps are nothing new to the oil and gas industry. Although apps may offer some benefit in linking workers to certain types of jobs in the oil and gas industry, personal relationships and other, more conventional methods cannot be discounted in oil and gas placement, according to recruitment and technology pros interviewed by Rigzone.
"In oil and gas many of the roles require specialization or certifications so companies prefer to have references or 'know' the employees or contractors they are bringing on site or using to provide a service," said Dennis Cassidy, managing director and co-head of the Oil, Gas and Chemicals Practice at the business advisory firm AlixPartners.
Given the high skill levels needed for many oil and gas jobs, any mobile app designed to help individuals find work in the industry would need to offer the functionality to help workers list their references, qualifications and other criteria as well as give companies tools to properly evaluate candidates' capabilities, Cassidy explained. "Today most companies are using traditional phone calls to friends and word of mouth vs. more modern apps," he said.
See below for more expert insights on the benefits and limitations of apps in finding work in the oil and gas industry.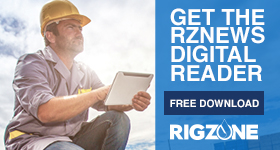 Rigzone: How popular has this app-based approach to sourcing workers become in the oil and gas industry? Which sectors of the industry have found it particularly useful?
Richard D. Slack, president and CEO of Oildex: From our perspective, and many of us have been in this industry for 30-plus years, we rely on industry knowledge and experience to keep us competitive. So the kind of gigs we would offer would be to someone who was an executive at a successful company and looking to consult to address a specific issue on a temporary basis – and even in that case, we would only be hiring one, maybe two people tops, to fill that role.
I could see this approach potentially working well in the oilfields – where there may be a need to cut down or ramp up quickly in order to meet demand. I see it more beneficial coming off a downturn where there are a lot of skilled workers available and increased demand but uncertainty as to how long the demand will continue.
1
2
3
View Full Article
Generated by readers, the comments included herein do not reflect the views and opinions of Rigzone. All comments are subject to editorial review. Off-topic, inappropriate or insulting comments will be removed.