Israeli Gas: Much Progress Ahead of UOG 2015 Meet this November
Hope that 'unofficial offer' will help resolve matters
More recently, however, there has been some progress. At the 2015 Offshore Technology Conference in Houston earlier this month, Rigzone learned from an official of the Israeli government's Economic Mission to the U.S. Southern Region that "the word" within the Israeli Ministry of Economy is that the issue would be resolved within a couple of months. And very recently a source – who did not want to be named but who follows the Israeli gas market – told us that the government has made an "unofficial offer" to Delek and Noble that is more lenient than its previous proposals. This offer demands that Delek sells its holdings in the Tamar field over a six-year period and that Noble also reduce its holdings in Tamar but that Leviathan's export quota would be increased, with exports being expedited.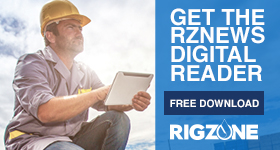 Hopefully, the matter will be resolved to all parties' satisfaction by the time of the next UOG conference in Tel Aviv this November.
Certainly, Joshua Beagelman – UOG's chief operating officer – is optimistic, pointing out that the appointment of Israel's new Energy Minister Yuval Steinitz in mid-May "could be very positive".
Beagelman told us that the next conference will focus on "shaping the future for Israel and the region" in terms of the country's burgeoning oil and gas industry.
"Delegates can expect to network with the key players in the region, international energy executives along with governmental figures to understand more on the opportunities and challenges for the upstream and midstream sector of the oil and gas industry. With a number of agreements over the past year in the East Mediterranean region, UOG 2015 will be the premier platform to take advantage of one of the most exciting emerging markets in the industry," he said.
UOG 2015 takes place at the InterContinental David Tel Aviv Hotel between Nov. 17 and 19, 2015.
Readers interested in finding out more should take a look at UOG's video here:
1
2
View Full Article