The 'Gig Economy': An App-based Spin on an Old Idea
by Matthew V. Veazey
|
Rigzone Staff
|
Thursday, May 14, 2015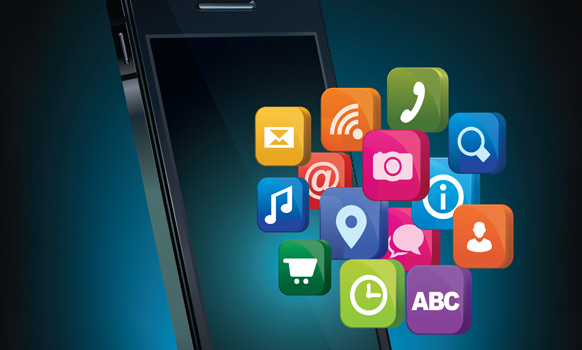 Roundtable discussion examines what the "gig economy" is and how it's influencing the world of work.
Smartphones, tablet computers and other mobile devices are ubiquitous in today's world, and their ability to run specialized software applications – better known as "apps" – enable users to do tasks ranging from performing engineering calculations to watching cat videos. The app-based approach to doing things has become particularly popular among those seeking work as well as workers. Certain employment apps focus on finding someone to perform temporary jobs such as helping you to get organized, painting your house or even driving you to the airport. The multitude of workers and employers connecting via apps to fill such short-term jobs make up what has been dubbed the "gig economy."

The 'Gig Economy': An App-based Spin on an Old Idea
Matthew Veazey, senior editor with Rigzone.com and DownstreamToday.com, chats with gig economy expert and author Robert Dickie, III about how to transition into what Dickie calls a "full-time career in our part-time economy."
"The 'gig economy' is a relatively newly coined phrase for a way of working that has existed for many years: contracting," said Rebecca Cranston, principal client services consultant with the recruiting firm Yoh. "It's a phrase taken from the music industry, describing each contract or statement of work job as a gig. The concept is not a new one although the rate of adoption by employers is certainly increasing."
"What's new is that technology has enabled workers to efficiently find non-permanent work," added Jon Osborne, vice president of strategic research with Staffing Industry Analysts. "Until recently looking for work of any kind, temporary or permanent, took a great deal of time."
"The way it works is employers who want to provide certain services to the market seek to be connected with workers who can provide that service on a contract or temporary basis," explained Richard D. Slack, president and CEO of Oildex, an oil and gas industry software provider. "The workers do not become employees of the company, nor are they promised long-term job security, they simply fill a need for the period of time determined by the employer."
Read on for more insights from Cranston, Osborne, Slack and others regarding the potential implications of this new spin on contracting.
Rigzone: How is the gig economy changing the worker-employee relationship, and what are some key trends that are emerging as a result of this new way of sourcing workers?
Slack: We can see benefits of the gig economy on both the worker and the employer side of things. Workers who can participate in this kind of "opt-in" employment have flexibility that few other kinds of jobs can offer. For those available outside of the regular "9 to 5" schedule, it can be a great way to earn supplemental income. It's also beneficial for those who want to be their own bosses. For employers, it certainly helps to lower personnel-related costs, related to benefits in particular. It also allows employers in volatile businesses access to workforce without having to worry about layoffs if their business begins to fail. Finally, it allows them to provide workers that provide a specific skill that they have already been trained for, without having invest in any training themselves.
1
2
3
4
View Full Article
Generated by readers, the comments included herein do not reflect the views and opinions of Rigzone. All comments are subject to editorial review. Off-topic, inappropriate or insulting comments will be removed.