Study: Low Oil Price Gives Industry Chance to Pursue Digital Transformation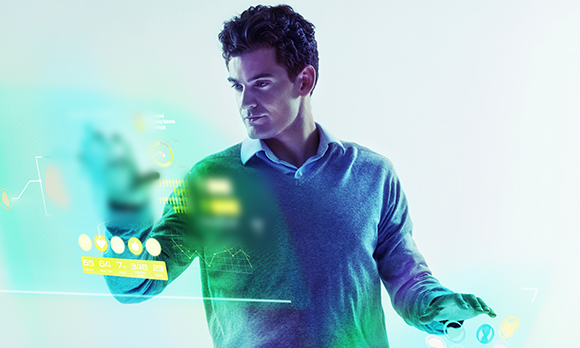 Oil and gas companies see today's turbulent oil price market as a chance to gain competitive advantage by harnessing new technologies, a Cisco survey found.
Oil and gas companies see today's turbulent oil price market as a chance to gain competitive advantage by harnessing new technologies, according to the findings of a recent Cisco Systems survey.
Today's low oil price environment means that oil and gas companies must find new ways of operating more efficiently and reducing costs. Cisco's study found that oil and gas companies are now seeking to complete the shift digital oilfield technology, or Internet of Everything (IoE) technology, according to Cisco. IoE is the networked connection of people, process, data and things.
Forty-eight percent of respondents participating in a Cisco Consulting Services survey of 550 oil and gas professionals in 14 countries – including a mix of upstream, midstream and downstream professionals – found that data quality was the number one area of operations that needed improvement to make more effective use of IoE technologies.
Over the next 24 months, survey respondents said they planned to boost investment in technologies to boost operational efficiency of existing projects or reserves and maintenance of assets and infrastructure. The survey also found that leaders must improve operational efficiencies and asset life to stay competitive without cutting costs through layoffs and project cancellations.
One example is offshore platforms, which generate between 1 terabyte and two terabytes of time-sensitive data per day. This data is typically transmitted through satellite communication; this process typically takes more than 12 days to move to a central repository such as the cloud. Using edge analytics lets oil and gas companies determine whether data should be sent to the cloud for analysis or analyzed at the edge of the network, where data is collected, such as sensors from drilling equipment. This is known as analytics on the edge.
Faster problem resolution was the primary business benefit cited by survey respondents of IoE, who also said they believed that IoE would boost operational efficiency mainly in the upstream oil and gas value chain. The benefits of this faster decision-making abilities include improved visibility into operations, better quality solutions and enhanced worker safety, said Nico Smith, managing director for the global energy industry at Cisco Systems. Experts can work together using real-time data to solve problems, even if they're not all in the same location. Experts can guide field workers on how to solve problems without having to fly to a location.
Not only are speed and accuracy critical, but worker safety as well. Wireless and sensor technology allows oil and gas companies to trace workers and see whether they're safe or in danger. Companies then can respond more quickly. This technology 'also can take people away from dangerous locations and operate a site completely remotely," Smith said.
1
2
3
4
View Full Article
Generated by readers, the comments included herein do not reflect the views and opinions of Rigzone. All comments are subject to editorial review. Off-topic, inappropriate or insulting comments will be removed.