Young, Female and Fearless: A Geotechnical Engineer's Story
by Valerie Jones
|
Rigzone Staff
|
Friday, May 08, 2015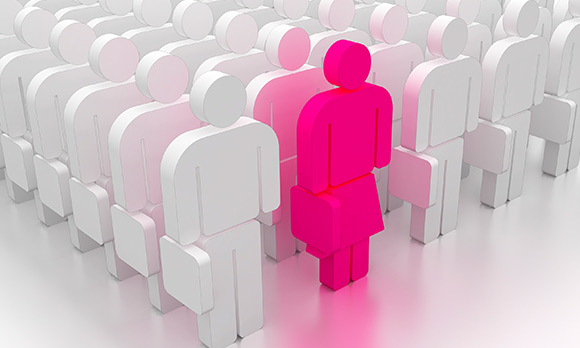 Rigzone speaks with Scarlett Mummery, a young offshore geotechnical engineer, who shares her experiences in the oil and gas industry.
The oil and gas industry is constantly changing and so are the individuals who choose to work in the industry. With more aggressive efforts to attract minorities and women in science, technology, engineering and mathematics (STEM) education and the eventual onslaught of young leaders and managers due to the Great Crew Change, the industry has and will continue to become even more diverse.
Take 23-year-old Scarlett Mummery from Suffolk, England, for example. Once told by one of her college professors that she "didn't have a chance in hell at working offshore," she graduated with honors from Coventry University with a degree in physical geography and geology. With plans to pursue a master's degree in soil mechanics and offshore geology, she decided instead to start her offshore career and gain hands-on experience after she secured a permanent staff position just five days after completing her final exam.
Mummery began her career as a geotechnical engineer with Gardline Geosciences, a position that was based both onshore and offshore. For the past 10 months, however, she worked as a freelance offshore geotechnical engineer for Benthic, an Australia-based company that provides offshore marine geotechnical investigation, survey, analysis and design.
Rigzone took some time to get to know Mummery as she shared her journey into the oil and gas industry, her experiences abroad and why she loves her job.
Rigzone: How did you become introduced to the world of oil and gas?
Mummery: In the area I live, a large majority of the men work offshore, so I've always been exposed to the oil and gas industry. My mother used to own a restaurant located at the marina close to where I lived. One evening, she spoke to a young gentleman who was visiting the area on business and he explained to her his role on the survey vessels and the lifestyle he leads. My mother told me about the guy's job, how he only worked half the year and how he gets to travel the world and work in so many different locations. I was completely sold on the idea and I knew from that point on I wanted to pursue a career offshore. This was perfect timing, as I was 17 at the time deciding which degree to pursue.
1
2
3
4
View Full Article
Generated by readers, the comments included herein do not reflect the views and opinions of Rigzone. All comments are subject to editorial review. Off-topic, inappropriate or insulting comments will be removed.