Getting Social: Oil, Gas Finding Success Using Social Media in Recruiting
by Valerie Jones
|
Rigzone Staff
|
Thursday, May 07, 2015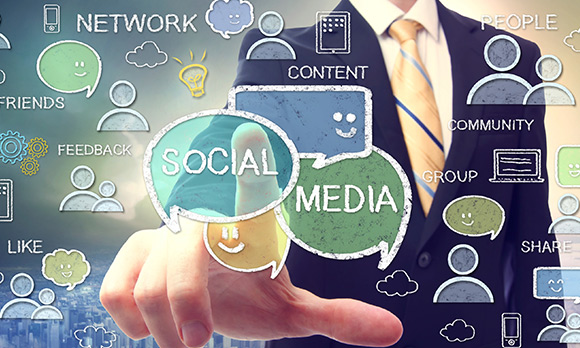 Rigzone explores the use of social media in recruiting strategies by oil, gas companies.
The prevalence of social media is something that can't be ignored, whether it's being used by teens to network socially with peers, by politicians to garner election votes or by small businesses to increase brand awareness. At its core, social media is an engine allowing individuals or organizations to share information and interact with one another. At its most intricate and detailed, it can be quite complex.
But for the world of oil and gas, traditionally a more conservative industry and one slower to adopt heavy social media usage, the last few years have seen social media gain popularity among many energy companies as a way to propel their marketing and communications functions – and sometimes engage in Twitter wars.
And while we know social media channels such as Facebook and Twitter are great for marketing and sharing breaking news updates – Saudi Arabian Oil Company, Saudi Aramco, recently announced the appointment of its new CEO via Twitter – how are energy companies utilizing social media to recruit potential job candidates and how effective are their efforts? Rigzone reached out to several oil and gas companies, and while some weren't as forthcoming about their social media recruiting strategies, it's clear they are at least using social media, as evidenced by their tweets and Facebook posts.
A spokesperson for Chevron Corp. shared that "social media is a part of the company's integrated marketing campaign," and an Exxon Mobil Corp. representative said the company uses social media to highlight stimulating careers. ExxonMobil has done so recently with their #BeAnEngineer initiative on Twitter, which shares industry statistics regarding the need for engineers and opportunities in STEM (science, technology, engineering and mathematics) education as well as highlights the stories of engineers working in the field.
Apply Here: Social Media Attracting Job Candidates
Just as job search has changed throughout the years, so have recruiting strategies. According to a Forbes article, "social proof" – the "testimonials, endorsements and recommendations of a [candidate's] abilities that appear on social networks" is a must for those actively seeking employment. Oil and gas companies know this, and they're catching on.
"Shell Recruitment has been an early adopter of social media," Lara Matthai, global channels manager for recruitment marketing for Royal Dutch Shell plc, told Rigzone. "Using social media, we have grown our brand presence exponentially over the past five years and reaped benefits in the form of building strong relationships with top talent as well as hiring them faster and smarter."
Matthai said social media has allowed Shell to find the best job candidates more effectively, serving as a great channel for dialogue, showcasing its employer brand, better understanding job candidates, engaging applicants through the recruitment process and communicating with wider audiences on a more personalized level.
1
2
3
4
5
View Full Article
Generated by readers, the comments included herein do not reflect the views and opinions of Rigzone. All comments are subject to editorial review. Off-topic, inappropriate or insulting comments will be removed.