OTC 2015: Developing a Safety Culture in Offshore Operations
by Valerie Jones
|
Rigzone Staff
|
Wednesday, May 06, 2015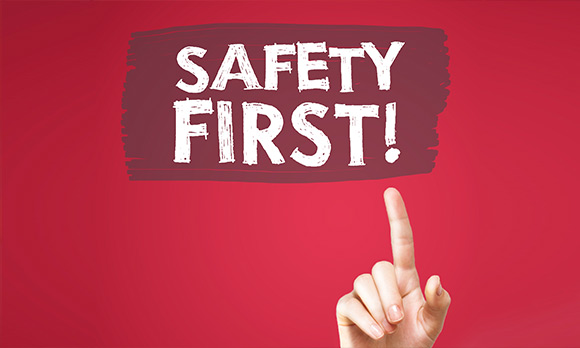 Specialists in offshore safety operations share best practices with attendees at the 2015 Offshore Technology Conference.
When it comes to process safety in offshore operations, there is no one-size-fits-all. That's what Michael Broadribb, one of the speakers at a luncheon at the 2015 Offshore Technology Conference in Houston, got across to attendees Wednesday.
"Safety culture is not universal. It varies in different areas around the world and also from culture to culture," said Broadribb, who is a senior principal consultant for Baker Engineering & Risk Consultants, Inc.
While Broadribb stated process safety is not new to offshore, many companies – for varying reasons – have challenges with it. He shared with attendees notions of process safety as they relate to culture within the industry:
Don't rely on compliance with regulations to prevent major incidents
No regulator anywhere has ever thought of everything
Good process safety requires that

Hazards are identified
Risks of these hazards are understood
Risks are managed by doing the right thing

Compliance will be the outcome; it should never be the goal
While culture tends to be a result of everything that happened or failed to happen, Broadribb noted, essential features of a sound culture include enforcing high standards, maintaining a sense of vulnerability, having open and effective communication and responding to issues and concerns in a timely manner.
Charles Cowley, Center for Chemical Process Safety (CCPS) staff consultant and retired project leader in HSE for Shell International, spoke of chronic unease, which he identified as "a state of wariness of managers and those in leadership positions." He also spoke of organizations creating organizational ambidexterity – the need for system safety "conduct of operations" as well as being a High Reliability Organization (HRO) "mindful sense-making."
While organizations should strive to achieve such levels of process safety, Cowley maintained "… there's no such thing as a perfect procedure or regulation."
So how can an organization with poor culture take the steps to transform into one with positive culture? According to Broadribb, be prepared to put in the work.
It will be a "difficult, long journey and it takes a lot of face time," he said.
Generated by readers, the comments included herein do not reflect the views and opinions of Rigzone. All comments are subject to editorial review. Off-topic, inappropriate or insulting comments will be removed.