OTC 2015: Consortium Gives Oil, Gas Access to Other Industry Toolboxes
by Karen Boman
|
Rigzone Staff
|
Monday, May 04, 2015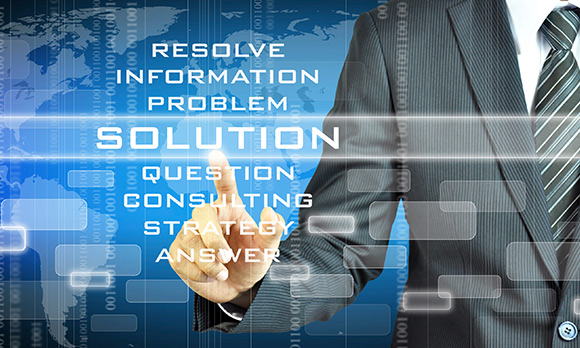 Finding ways to apply medical and aerospace technology to oil and gas can help the industry emerge from the current oil price downturn stronger.
Many of the problems that Dr. Alan Lumsden deals with on a daily basis have been solved, but the solutions aren't available in the medical industry's toolbox.
Finding technology solutions in other industry's toolboxes was behind the launch in 2007 of the Pumps and Pipes Consortium, through which members of the oil and gas and medical industries sought to brainstorm ideas on how technologies from each industry could be applied to problems in the other. Since its founding, National Aeronautical and Space Administration (NASA) has joined in that collaboration.
Many of the analytics tools used in the medical industry are also used in the oil and gas industry, said Lumsden, professor and chairman of the Department of Cardiovascular Surgery with Methodist DeBakey Heart & Vascular Center, at the 2015 Offshore Technology Conference in Houston. For example, directional drilling in oil and gas is similar to navigating a catheter in the medical industry, said Lumdsen. A number of synergies also exist between deepsea drilling and heart surgery, as well as sensor technology, which transmits data from downhole to the surface, and from within a human heart to the cloud to a doctor's office.
Anatomy, physiology, flow assurance for blood and oil, metallurgy fatigue for pipelines and stents, imaging ultrasound, navigation, robotics and molecular science/nanotechnology are among the areas where the oil and gas medical industries are collaborating on how technology from each industry can be applied to the other.
The group also is looking at whether hydraulic fracturing can be applied to muscle to encourage new blood vessel growth. This idea is in its infancy, Lumsden told conference attendees.
"I believe that many of the problems that I face every day have been solved," said Lumsden. The problem is that on a daily basis, Lumsden speaks with other doctors, who all have the same educational and knowledge background as he does and approach to solving problems.
Technological innovation happens through the cognitive ability of associating seemingly unrelated ideas together and putting things together in unrelated ways to produce something novel and original, said Rustom K. Mody, vice president of engineer enterprise technology with Baker Hughes International, during the presentation, Pumps and Pipes Innovation in the Oilfield and Cardiovascular Medicine.
1
2
3
View Full Article
Generated by readers, the comments included herein do not reflect the views and opinions of Rigzone. All comments are subject to editorial review. Off-topic, inappropriate or insulting comments will be removed.