Midscale FLNG: the Twin-Hull Concept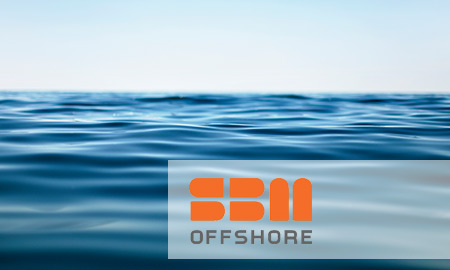 Rigzone talks to Jaap-Harm Westhuis, technology director at SBM Offshore, about the firm's twin-hull FLNG concept for exploiting "stranded gas".
With natural gas becoming an increasingly popular alternative to both oil and coal as an energy source around the world, the oil and gas services industry is looking at novel ways to produce hard-to-get-at gas and take it to the markets where it can be used.
Netherlands-based SBM Offshore believes the time is right for the development of mid-scale FLNG (floating liquefied natural gas) vessels as strong demand for natural gas is expected during the coming decades. The firm points to the International Energy Agency's view that the next 20 years will see the market for natural gas becoming more global, with that market increasing by almost 50 percent between 2013 and 2035.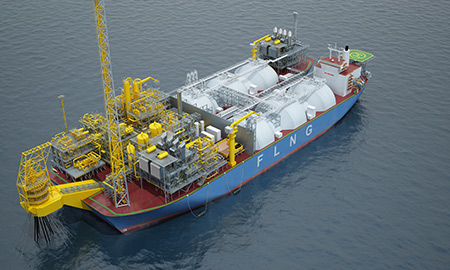 Converting two LNG carrier hulls into a twin-hull FLNG vessel gives cost and schedule advantages that you do not get with a new-build FLNG concept, according to SBM Offshore. Source: SBM Offshore
In the scramble to supply all of this demand, SBM points to some 2,000 trillion cubic feet of undeveloped offshore gas – which includes "stranded gas" where the fields are too far from shore to be considered economic.
One such stranded field is the giant Prelude field, which lies some 125 miles from Australia's northwest coast. Here, Royal Dutch Shell plc plans to export 3.6 million tons of liquefied natural gas per year over 25 years via its Prelude FLNG facility, which is scheduled to be delivered in late 2016. This facility will be big: with decks the size of about four soccer fields and weighing roughly the same as six aircraft carriers when its tanks are full.
However, there are many more stranded gas fields that are far smaller than Prelude and which require midscale FLNG solutions.
SBM – which already maintains a strong position in the market for floating storage, production and offloading (FPSO) vessels that are used to exploit stranded oilfields – believes it has come up with a suitable midscale FLNG design. This is its "twin-hull FLNG" concept, which is currently being developed by SBM's engineers at the firm's Schiedam headquarters in southern Holland.
SBM Offshore Technology Director Jaap-Harm Westhuis outlined the thinking behind the twin-hull concept in a recent interview with Rigzone.
1
2
3
View Full Article