DAS Technology Expands Fiber Optic Applications for Oil, Gas Industry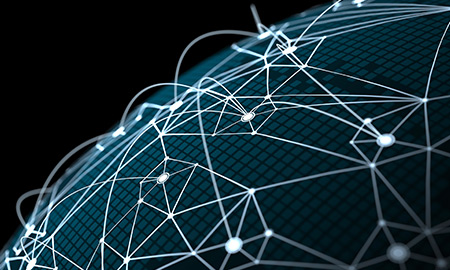 Distributed acoustic sensing technology expands the applications for fiber optics use in the oil and gas industry.
The digitization and automation of oil and gas technology and growing need for efficiency, productivity and safety in operations offers more opportunities for the use of fiber optics in oil and gas.
Fiber optics has been in use in the oil and gas industry since the 1990s in the form of distributed temperature sensing (DTS). DTS already is established as a well monitoring technique, according to a 2014 report by research firm VisionGain. But one kind of distributed fiber optic sensor – distributed acoustic sensing (DAS) – has been proven over the past five years in pipeline surveillance and monitoring systems. This type of sensor looks poised to add value to distributed fiber optic sensor monitoring solutions for wells and reservoirs, which will be the primary market for this technology in the future.
According to VisionGain, the complementary application of a DAS interrogation enhances the future business case for distributed fiber optic sensing. DAS also represents an opportunity for the industry to more effectively manage and optimize its resources.
"The rise of expensive multi-lateral hydraulic fracturing, an ever-greater focus on improving oil recovery and the continued strength of capital expenditure on thermal enhanced oil recovery techniques provide the main markets for the uptake of distributed fiber optic sensing over the next 10 years," said VisionGain in the report.
OptaSense, part of UK-based QinetiQ, a research and development firm focused on defense technology, was formed in 2007 to exploit the applications DAS technology. The company's technology is deployed to the end of existing fiber optics already deployed in a well, allowing acoustic data to be away and then transferred to the cloud for analysis. This data is then turned into actionable information for the customer, said David Hill.
The company focuses on three areas: oil and gas pipelines, downhole well sensing to monitor production, and sensing to enhance seismic interpretation. The company has been primarily focused on upstream, land-based North America wells. Interest in DAS really started to take off when companies began drilling horizontal wells and hydraulically fracturing these wells in shale plays. The company then moved into vertical wells and into SAGD [steam-assisted gravity drainage] wells in northern Canada. Hill said the company is now looking at applications for its technology offshore, and has done a number of jobs in the U.S. Gulf of Mexico.
OptaSense initially worked exclusively with Royal Dutch Shell plc to develop DAS technology through an agreement signed in 2009. In September of last year, the companies announced that they had delivered the world's first permanent fiber-optic DAS in-well production flow monitoring system in North America.
1
2
3
4
5
View Full Article
Generated by readers, the comments included herein do not reflect the views and opinions of Rigzone. All comments are subject to editorial review. Off-topic, inappropriate or insulting comments will be removed.