US, Canada Unveil New Crude-By-Rail Rule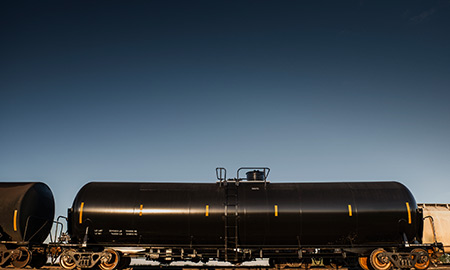 New safety rule on crude tank cars is coordinated through the US and Canada, likely to increase industry costs.
With an emphasis on enhanced tank car construction and braking standards, U.S. and Canadian transportation officials have released a new rule to boost the safety of crude by rail in North America.
"Our close collaboration with Canada on new tank car standards is recognition that the trains moving unprecedented amounts of crude by rail are not U.S. or Canadian tank cars – they are part of a North American fleet and a shared safety challenge," said U.S. Transportation Secretary Anthony Foxx in a statement.
The rule is a protracted reaction to an increase in crude oil incidents. Two years ago, an oil train explosion in Quebec killed 47 people and significantly increased the issue's profile. In 2014, federal U.S. data showed the highest number of crude by rail incidents at 141 unintentional releases, the highest since the agency began gathering data 40 years ago.
The rule applies specifically to "high hazard flammable trains," or HHFTs, which includes a "continuous block of 20 or more tank cars loaded with a flammable liquid or 35 or more tank cars loaded with a flammable liquid dispersed through a train."
Among the new guidelines:
The speed for all HHFTs is reduced to 50 miles per hour, and those tank cars that don't meet the enhanced standards are restricted to 40 mph in urban areas
New cars stipulate a 9/16-inch shell and top-fitting protection, and a 7/16-inch shell without top-fittings for those currently in circulation
Implementation of electronically controlled pneumatic (ECP) brakes
"This stronger, safer, more robust tank car will protect communities on both sides of our shared border," said Canada's Minister of Transport Lisa Raitt.
American Petroleum Institute President Jack Gerard was unconvinced all the changes were necessary. Educating first responders is another important element of the bigger picture, he said.
"The safety impact of ECP brakes is marginal at best. It is concerning that regulators did not select one of several alternative braking technologies that have much clearer benefits for safety," Gerard said.
While API supports upgrades to the tank car fleet as soon as possible, he added that economic concerns still exist.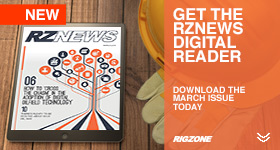 "The railcar manufacturing industry's own calculations show it does not have the shop capacity to meet the retrofit timeline announced today, which will lead to shortages that impact consumers and the broader economy," he said.
Ben Salisbury, senior policy analyst for energy and natural resources at FBR Capital Markets & Co. in Virginia, said in a note to investors that the regulations seem likely to draw-out the phase-in period, which will harmonize U.S. and Canadian standards. That's likely to bring down the cost per barrel increase expected for shipping crude and reduce supply chain capacity disruptions.
Salisbury said U.S. producers — especially those in the rail-intensive Bakken, such as Whiting Petroleum Corp., Continental Resources Inc., EOG Resources and Oasis Petroleum — will view the approach as a positive. Manufacturers and those who lease rail cars, such as Greenbriar Cos., Trinity Industries, GATX and American Railcar Industries, are likely to be less enthused, he said.
Total retrofit costs for existing crude tank cars would be $2.2 billion; and new generation cars would cost between $130,000 and $150,000. Based on a 10-year period, Salisbury estimated the cost would be between 30-cents and 60-cents per barrel.