Despite Layoffs, Oil, Gas Companies Still Active in College Recruitment
by Karen Boman
|
Rigzone Staff
|
Thursday, May 07, 2015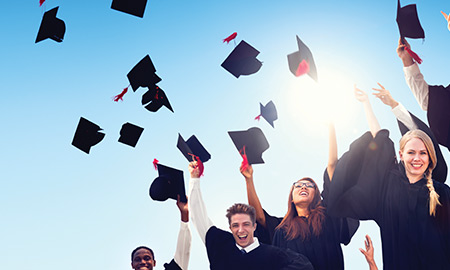 The industry is still interested in growing its talent pipeline through the recruitment of college students for internships and jobs.
In spite of the layoffs and cutbacks in spending, the oil and gas industry's interest in recruiting on college campuses for internships and full-time positions has not disappeared.
Without exception, the decline in low oil prices is prompting oil and gas companies to scale back the number of students they're hiring for internships and jobs, Phillip Tenenbaum, global energy vertical leader with Mercer LLC, a global consulting firm focused on talent, health, retirement and investments, told Rigzone in an interview. But all the companies that Mercer works with are saying they still plan to maintain a presence on college campuses and make a small number of offers.
"The rationale is that they've built a pipeline with the universities and a positive reputation with the university career centers," said Tenenbaum. "They don't want to undo the good reputation they have on campuses by totally suspending recruitment."
Most companies are also trying to honor offers already made, and to bring in interns, albeit fewer in number. Tenenbaum believes these efforts reflect positively on the industry.
"They understand that in the past, they had taken more drastic action, and it came back to hurt them in the longer-term."
The current oil price downturn hasn't changed the fact the oil and gas industry will face a shortage of talent. In the next 3 to 5 years, the industry will not only need petroleum engineers and other types of engineers such as plant and operations engineers, but geologists and geoscientists. The industry also will face a shortage of non-technical workers, such as project managers, Mercer found in a recent talent outlook and survey.
The industry knows it needs to continue recruiting college graduates and progressing them quickly through an organization's ranks to fill the trough between older workers who are retiring and younger millennial workers, said Tenenbaum. By doing so, the industry hopes to break the cycle of having a missing generation in the oil and gas industry. A 2014 Mercer study found the industry is facing a classic double hump, with a big wave of retiring older workers, a smaller group of mid-range managers, and then a large wave of younger workers. The gap in the number of workers between baby boomers and millennials resulted from the significant industry downturn in the 1980s that deterred large numbers of Generation Xers from entering the industry.
1
2
3
4
5
6
View Full Article
Generated by readers, the comments included herein do not reflect the views and opinions of Rigzone. All comments are subject to editorial review. Off-topic, inappropriate or insulting comments will be removed.