Downstream Roundup: Light Crude Abundance Changing US Refining
by Matthew V. Veazey
|
Rigzone Staff
|
Tuesday, May 05, 2015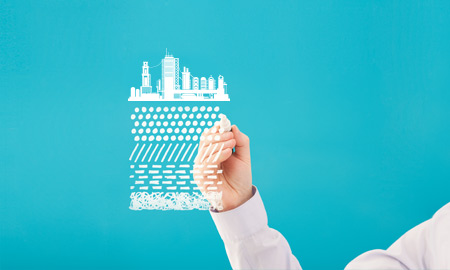 New capacity investments are underway at refineries and other downstream facilities.
U.S. refiners are reducing their dependence on foreign crude oils, thanks to greater access to discounted domestic grades. Although the changing supply picture has helped U.S. refiners' bottom line, it has also become a cause for concern, according to industry experts interviewed by DownstreamToday, Rigzone's sister site covering the downstream side of the oil and gas value chain.
U.S. refiners have been modifying their facilities "to cope with a mismatch between crude slate and refinery configuration," said Michael Wojciechowski, Americas director of refining and oil markets research with Wood Mackenzie. "U.S. production growth is overwhelmingly light oil, while the complex refinery configuration is optimized for heavier crudes. In response, investments have been made in crude distillation capacity expansions and in standalone condensate splitters."
The abundance of light oil also begs the question of where that production can find a home. In March, the American Fuel and Petrochemical Manufacturers reported a third-party study found that domestic refiners have plenty of processing capacity for growing U.S.-sourced crude supplies. Meanwhile, U.S. oil producers are eager to pursue a more lucrative global market that is slowly opening up to them.
"In the coming year, exports of minimally processed condensate will increase on the heels of a clarification by the U.S. Commerce Department on the decades-oil crude oil export ban," said Wojciechowski. "Condensate exports have renewed debate surrounding the potential removal of the ban. If the ban were removed, domestic crude oil prices would rise toward international prices, reducing the margins of U.S. refiners."
Although lifting or weakening the crude export ban likely would chip away at the discounted crude prices relative to international markets that U.S. refiners now enjoy, the refiners should still maintain some margin advantage, said Kevin Waguespack, executive vice president with Houston-based downstream consultant Baker & O'Brien, Inc.
"The exported oil will have to seek distant waterborne markets, which will still result in price discounts and advantaged margins," Waguespack explained. "So, there is plenty of opportunity for all refiners to overcome the logistics and processing constraints to increase the amount of light-tight oil processed in their refineries."
Outside of the United States, refiners are facing a different set of competitive pressures.
1
2
3
4
5
6
View Full Article
Generated by readers, the comments included herein do not reflect the views and opinions of Rigzone. All comments are subject to editorial review. Off-topic, inappropriate or insulting comments will be removed.