Pockets of Jobs Exist in Asia Even as Industry Downturn Persists
by Chee Yew Cheang
|
Rigzone Staff
|
Tuesday, May 05, 2015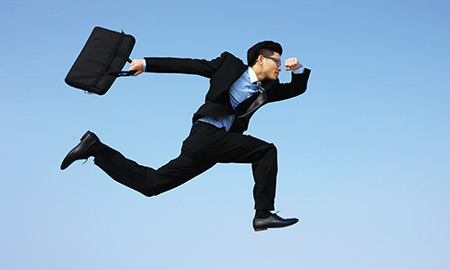 In an otherwise depressed job market in the region, some employment opportunities still exist.
Asia, like the rest of the world, could not escape the adverse impact caused by a sustained fall in oil prices that led many energy firms, including services companies, to reduce expenditures, whether capital (capex) or operational (opex). While spending cutbacks resulted in some layoffs in the region, pockets of employment opportunities still exist.
Global oil prices have fallen by more than 50 percent since the second half of 2014 began. Shrinking oil revenues have caused petroleum companies, particularly producers, to reduce spending, which has sparked a domino effect industry-wide as demand for services like seismic and drilling taper off.
Kevin Gibson

Kevin Gibson, Asia Pacific Managing Director, Earthstream Global Source: Earthstream Globa
"The impact has been quite dramatic ... the number of profitable [marginal and deepwater] fields have decreased dramatically … a lot of projects have been shelved or canceled and there is a general moratorium on anything new being approved," Kevin Gibson, Asia Pacific managing director at specialist recruitment company Earthstream Global, told Rigzone.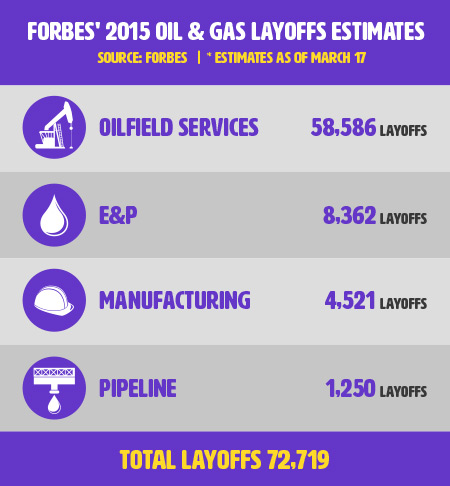 Forbes' 2015 Oil & Gas Layoffs Estimates.
Forbes estimated in a March 17 article that around 73,000 oil and gas jobs were lost worldwide in "The Oil Bust" of 2015. The bulk, or just over 80 percent, of the redundancies were in the oilfield services sector, with exploration and production companies including oil majors like Total S.A., Royal Dutch Shell plc, BP plc and Chevron Corp., accounting for 11.5 percent of the job cuts.
The present job market is a sharp turnaround from the one that attracted new recruits when oil prices were over $100 a barrel.
"For seven years, there was a shortage of staff. Now for the first time, there's a surplus. Currently almost no one is hiring," Tobias Read, CEO of recruitment firm Swift Worldwide Resources, told Bloomberg News in February.
Some Segments Hit Harder Than Others
Low oil prices have impacted the subsectors within the oil and gas industry unevenly; capex cutbacks caused some exploration projects to be shelved, while those already in the development stage were mostly left untouched.
"We see the seismic [sector] bottoming [as] they are actually the very first to be contracted … For the drillers, we haven't seen the trough yet … For floating production contractors, they are slightly behind but they haven't seen the worst either … SURF [subsea, umbilicals, risers and flowlines] contractors are following on quickly. They haven't seen the worst either," Jan-Hein Jesse, senior Energy Banker at ABN AMRO, said at the Singapore Offshore Finance Forum in February.
When oil prices fell below $50 a barrel in January, for the first time in many years, an air of apprehension crept into the industry. In Malaysia, engineering firms like France's Technip S.A. reportedly laid off around 50 staff, while Italy's Saipem S.p.A. and Netherlands's SBM Offshore N.V. were also affected by the business slowdown.
"In January, there was a lot of panic [in the Malaysian oil and gas sector] …. Companies made quick decisions and a hiring freeze came into effect straight away. Redundancy was the first wave and drilling and completion contractors were released ... stability is slowly creeping back to the markets now," Ross Gregory, Singapore-based team manager of Oil & Gas Practice at Hydrogen Group plc, told Rigzone.
1
2
3
4
View Full Article
Generated by readers, the comments included herein do not reflect the views and opinions of Rigzone. All comments are subject to editorial review. Off-topic, inappropriate or insulting comments will be removed.