Waiting for the Offshore Hiring Pendulum to Swing Back
by Matthew V. Veazey
|
Rigzone Staff
|
Friday, May 01, 2015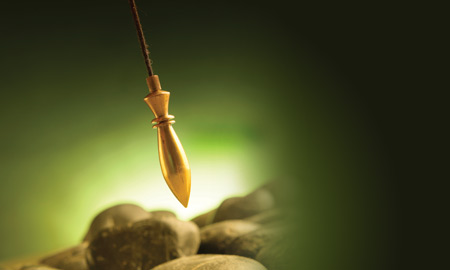 Opportunities still exist for offshore pros, and here's how you can put yourself in a prime position when the next uptick begins.
The offshore hiring situation has slowed down considerably within the past year, but there are still pockets of opportunity for the right people. Moreover, demonstrating flexibility will likely give you the edge when the job market picks up again – and that may well happen by the time 2016 rolls around. So say two recruiting pros who recently gave Rigzone their perspectives on the current downturn. Keep reading for excerpts from Rigzone's conversation with Tobias Read, Houston-based CEO of Swift Worldwide Resources, and Whitney Mather, Houston-based upstream and midstream staffing consultant with Whitaker Technical.
Rigzone: Since May 2014, how has the offshore job placement scene changed?
Read: Since last year, the market has nose-dived. Some offshore rigs which once were operating at full capacity are now standing idle, and the downturn has resulted in hiring freezes and layoffs. But we should remember that the market is cyclical. We've seen the market undergo similar drops before, and it will eventually recover. Despite uncertain global economics, the global population is expanding, as are the all-important middle classes who drive consumption. Irrespective of the cause of the current price dip, demand will inevitably increase and outpace supply. I strongly suspect that prices will recover by the end of 2015, leaving us potentially underinvested in 2016. The market will accelerate once again as it did after 2008 and probably to record highs. There is already talk that oil will recover to over $150 a barrel.
Mather: At that time, we were in one of the best hiring markets that we had seen in a while. Talent was hard to come by and companies would gladly create positions for the right candidates. In the recruiting world, we call this "opportunistic hiring." Although the offshore industry has taken less of a hit than onshore, the industry has still drastically changed over the year. Upstream companies are erring on the side of caution and many have put a freeze on hiring. However, there are new opportunities that have developed in this market, such as acquisitions and divestitures (A&D) firms who are in need of different types of technical expertise.
Rigzone: Which types of offshore positions and/or skill sets are still seeing solid demand, and is demand particularly strong in certain regions?
Mather: Controlling costs is the most important focus currently in offshore. There are incredible costs associated with running an offshore drilling rig (a semisubmersible can easily cost a company $1.5 million per day), and offshore projects can have $90-per-barrel break-even points. Offshore companies will drill multiple wells and tap into them for completions and production much later.
Measurement while drilling (MWD) engineers, directional drillers, regulatory/safety personnel, production and completion engineers will still be in demand because of the lag time in this process. Unfortunately, many companies are cutting their other personnel and labor costs. These layoffs have caused folks to look at other sectors of the market that are still thriving. Those that have transferable skills are working to find roles in refineries, petrochemical and midstream companies. The most easily transitioned professionals are: environmental health and safety specialists, rotating equipment operators and skilled trades.
Read: Unfortunately there are very few offshore positions that are in demand right now. For seven years, there was a shortage of staff. Now for the first time, there's a surplus. The general maintenance jobs are relatively immune to the effects of the price drops, but on the whole, we're seeing a halt in capital expenditure and new project development. Currently almost no one is hiring [for offshore positions].
1
2
View Full Article
Generated by readers, the comments included herein do not reflect the views and opinions of Rigzone. All comments are subject to editorial review. Off-topic, inappropriate or insulting comments will be removed.