Flexibility is Key in Current Hiring Market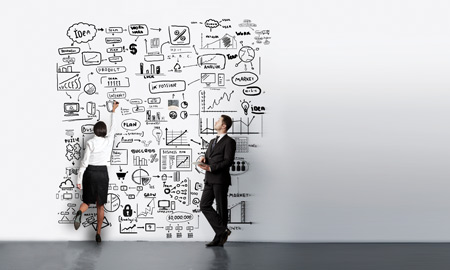 Diversifying the workforce during the downturn is essential. Here's how job seekers can set themselves apart.
Times are tough. We've read the news, seen the statistics and heard enough water cooler stories to understand the challenges surrounding the current hiring environment. Whether it's looking for a job or trying to keep a current one, oil and gas professionals worldwide are working tirelessly in setting themselves apart – to become that essential employee.
The key advice recruiters and hiring managers everywhere are giving industry workers and job seekers is to be flexible about factors such as work location, pay, position and job tasks.
Workers need to "look at assets within operating groups that have guaranteed longevity due to a level of predicted depletion the asset is expected to return," industry expert and Managing Partner of recruiting firm Kaye/Bassman International Corp.'s Christopher Melillo told Rigzone. "In many cases, these might be well-developed assets, so the complexity of the work may not be overly challenging, but the organization may have difficulty keeping headcount in that particular location. Too often, assets for mid-sized and larger operators happen to be located in less desirable geographies. Also, be prepared to be in a compressed or condensed role vs. skill set.
While this doesn't apply to everybody, Melillo warned, the general message does. The industry environment is competitive right now and being a difficult employee is not going to win you any points.
However, budget cuts are inevitable due to the downturn the industry is facing, and unfortunately, not everybody is safe.
"There has been roughly a 45 percent decrease in jobs for the service industry for both onshore and offshore. While there is still a 3:5 ratio of qualified candidates for every professional engineering position that exists for operators, what was a 2:17 ratio of candidates for actual open jobs at this time last year, is now 6:7," Melillo said.
With such drastic volatility in the crude prices it's inevitable that some workers will find themselves looking for jobs. While searching for a job in this market can be tough, employees "should stay positive and keep up morale. Anyone in the industry knows that things will come back around," Melissa Williams, recruiting manager for Cenergy, told Rigzone.
1
2
View Full Article
Generated by readers, the comments included herein do not reflect the views and opinions of Rigzone. All comments are subject to editorial review. Off-topic, inappropriate or insulting comments will be removed.