Navigating the Oil, Gas Cycles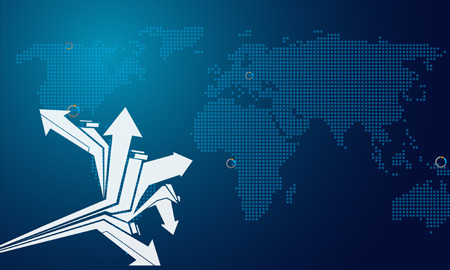 History has shown that just as a downturn is a natural part of this cyclical business, so is survival – for both companies and the people that drive them toward success.
As the energy industry watched oil prices begin their dramatic descent last fall, the reactions were varied. Everyone was jarred by how prices fell so far, so quickly. Many veteran executives warily pulled out the playbooks from previous downturns, while younger employees did their best to quickly step up and assist companies with executing game plans. As a high-risk, high-reward industry subject to commodity price volatility, supply and demand, and politics around the world, it's simply not for the faint of heart. But history has shown that just as a downturn is a natural part of this cyclical business, so is survival – for both companies and the people that drive them toward success.
Historically, this current story actually begins about two decades ago with the evolution of advanced technologies such as hydraulic fracturing and horizontal drilling. As these kinds of innovations expanded, they paved the way for the shale revolution in North America: a bright spot that helped pull the U.S. economy out of the 2008 recession.
Paula Waggoner-Aguilar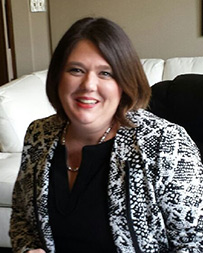 Paula Waggoner-Aguilar, President, The Energy CFO, LLC
"But today we have a situation of weak crude demand while crude supply has surged in the United States," said Paula Waggoner-Aguilar, president at The Energy CFO, LLC. "This adds to the complexity of the 'petro politics' and geopolitics in play. It's also created a storage glut. Meanwhile, a market-share turf war is going on with OPEC (Organization of the Petroleum Exporting Countries) and the U.S. government still has a crude export ban in place. All of these factors have played out in falling crude commodity prices."
As companies sought to cut costs in late 2014, layoffs were made, and announcements about personnel cuts continued to roll out during early 2015. Executives that have been in this business for a while know the defensive drill: it's about conserving cash, reducing CAPEX, lowering activity and reducing costs, Waggoner-Aguilar said.
"The unknowns include how low prices will go and how long the downturn lasts, and the immediate response was belt-tightening. However ... [going forward] I expect to see more strategic analysis regarding the second half of 2015 and 2016."
Earlier downturns, particularly in the 1980s, saw several oil and gas companies struggle to come to grips with what was happening with commodity prices, so there could have been some "knee jerk" layoffs happening back then, said Doug de la Morena, vice president of human resources at Parker Drilling. "But as an industry, I think we've gotten smarter and more purposeful about managing through downturns. There have been quite a few announcements during the last few months about personnel reductions, but my sense is that the process is a lot more thoughtful this time around. Companies know they need to retain good employees now and attract good candidates in the future."
1
2
3
4
5
6
7
View Full Article
Generated by readers, the comments included herein do not reflect the views and opinions of Rigzone. All comments are subject to editorial review. Off-topic, inappropriate or insulting comments will be removed.