How to Manage Oil, Gas Employees in Turbulent Times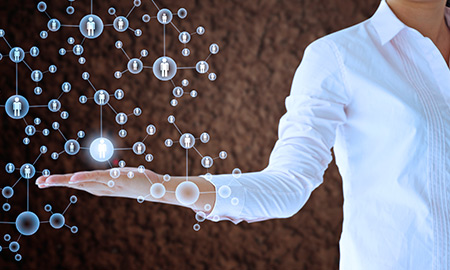 In the midst of the energy industry downturn, HR experts share best practices on maintaining a competent workforce and how to acquire new, fresh talent.
One of the difficulties oil and gas companies are experiencing during the current industry downturn is how to manage its human resource operations – essentially who, when and how to hire and fire employees – and how to manage the company afterwards.
Several industry HR professionals convened recently to discuss recruiting and hiring strategies and how to manage during these turbulent times in the energy industry. The overall message was clear: the downturn will continue indefinitely, causing for more workforce reductions. Until the price of oil goes back up and the industry fully recovers, there's a high probability of more reductions in capital expenditures (CAPEX), including employee layoffs.
Chris Melillo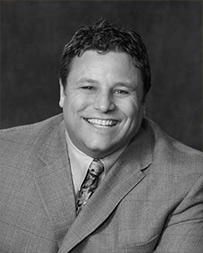 Managing Partner and Energy Practice Leader for Kaye/Bassman International Corp.
HR and Recruiters: Handle Layoffs with Care
With the drop in global commodity prices, many oil and gas companies have been tasked with the challenging decision to lay off its employees, with some industry giants cutting thousands of jobs in 2015 already.
It's imperative that each hire and fire decision is done strategically.
"If you handle layoffs the right way and take care of folks on the ground floor and handle them correctly, when [the industry] turns around, you will get them back," said Marty Kunz, vice president of HR for C&J Energy with 20 years of experience.
Several HR professionals agree, including Freeport LNG's Vice President of HR James Tastard, who shared that he had in fact laid off an individual only to begin working with him again years later.
"He told me I did him the biggest favor and he really appreciated how professional I was and that I actually helped him," Tastard said. "He thanked me and said he was really happy to work for me again."
Tastard offered this rule-of-thumb: "When in cost-cutting mode, be very careful and care about how you handle each individual because the person you let go could be your next boss."
John Gates, head of talent acquisition for Marathon Oil, said it "makes sense" for recruiting organizations to be a part of the discussion when an organization starts to think about dwindling down and/or reducing staff.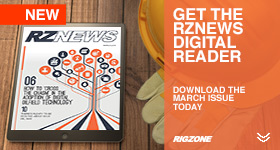 "If they eliminate the wrong people and we go back and discover that later, it could take six months to find the right person rather than three weeks," said Gates, who believes most recruiting functions are "hopelessly transactional."
Gates said recruiters have the functionality to help determine the right people to fire and hire, partly because they know the pipeline of talent available to the company as a result of recruiting efforts.
"In a bust time, an effective recruiting organization can take quality metrics and mix and match them to reflect what's going on in the business, so cost becomes the high priority – 'how can we do things less expensively than we have before,' and if we're hiring very few people, then the quality should be the very best," said Gates.
Gates believes companies need to "get away from lesser quality hiring decisions."
"In this environment, if someone critical turns over, you have to have a replacement immediately. Replacement is a reality. It is a mistake to allow an organization to assume there will be no replacements," he said. "You'll hear companies say they're not going to hire anyone for the next year. That is not true and it's up to the recruiting leadership to address that misconception because if we allow folks to believe that, your budget will be annihilated and so will your staff. You're going to end up with no ability to deliver services when they're needed."
Snatching Up Top Talent
Perhaps the silver lining in the cloud that is the industry downturn is the opportunity to snag some very skilled oil and gas professionals. While companies are cutting CAPEX, reducing their workforce and trying to do more with less, there is a highly-skilled talent pool – maybe ocean – out there with people who are itching to find work.
Ray Gonzales, vice president of HR for Continental Resources, shared that he was able to pick up 15 new engineers in the last three months. Here's how:
"We had a couple of companies who announced they were going to close their regional office in Oklahoma City, so we found where their office was and there was a hotel near the parking lot. We went to the hotel, invited all of the employees to come over and before they could hit the market, we were able to pick some of them up."
There are opportunities for companies to upgrade their staff as well, according to Kunz, who said that the industry should leverage the fact that employees can be brought on for cheaper during the downturn.
"You're able to, for lack of a better phrase, cherry-pick out of the marketplace, and pick up some talented people you may not otherwise have access to or afford during an upturn," Kunz said. "We are going to look at the existing staff and talent we have and, where it makes sense, we are going to be upgrading staff."
Chris Melillo, managing partner and energy practice leader for Kaye/Bassman International Corp., who has been doing executive search for the past 25 years, defines "top talent" as "the top one percent of one percent" of talent.
"Attracting top tier talent starts with the organization," Melillo told Rigzone. "What is the portfolio of assets, does the company show a good profit, what's the balance sheet look like…?"
Melillo said some of the smaller companies can look at the downturn as an opportunity to become a player in competing for talent against some of the larger, more globally-known companies.
A very realistic fear for employers right now is whether or not oil and gas employees hired on during the downturn will remain loyal to their companies and the industry altogether.
"I think it's a real fear. Here's what I can trust: [this] person needs to take care of their family and they will do the job," he said. "What we're seeing is three to five years is becoming the norm for how long a person stays in a company."
It then falls on the recruiters, Melillo said, to gauge a candidate's loyalty as best they can through various references and conversations with the candidate.
"There needs to be reassurance that a candidate is committed and will be loyal. If that isn't communicated, it's a legitimate reason to pass on a candidate," he said.
Generated by readers, the comments included herein do not reflect the views and opinions of Rigzone. All comments are subject to editorial review. Off-topic, inappropriate or insulting comments will be removed.