Petrobras Takes $17B Charge In Wake Of Scandal, Promises 'Normality'
by Reuters
|
Thursday, April 23, 2015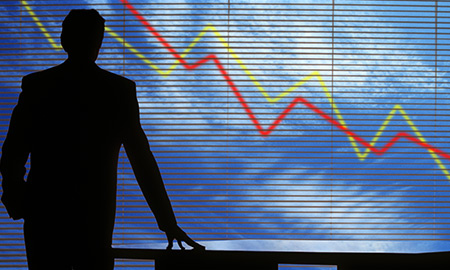 Petrobras reports its biggest-ever loss, the result of a $16.8 billion write-down in the wake of a massive corruption scandal.
RIO DE JANEIRO, April 22 (Reuters) - Brazilian state-run oil company Petrobras reported its biggest-ever loss on Wednesday, the result of a 50.8-billion-real ($16.8 billion) write-down in the wake of a massive corruption scandal.
The 2014 full-year net loss of 21.6 billion reais, which exceeds the company's total accumulated profit for nearly four years, comes as new Chief Executive Aldemir Bendine seeks to restore investor confidence. A widening international probe of contract fixing, bribery and political kickbacks at the company, formally called Petroleo Brasileiro SA, led to lengthy delays in publishing the results.
Of the write-downs, 6.19 billion reais, or about 12 percent, were directly related to the corruption probe, Petrobras said. It said the rest was "impairment" resulting from poor planing, declining oil prices, unrealized refinery project goals and excess costs such as over-priced goods purchased under tough national content rules.
"From here on in, Petrobras guarantees a return to normality in its relationship with investors, shareholders and creditors in Brazil and abroad," Bendine, who took over as CEO in early February, said at a press conference announcing the delayed financial results.
"We are cleaning up the errors in the treatment of company resources so that we can deal with the market with the transparency that it demands and deserves."
The write-down is one of Petrobras' first concrete steps to restore access to capital markets since the scandal forced the delay of audited financial statements in November. The company's financial difficulties have led to debt downgrades by major ratings agencies.
Even so, Petrobras has already said it will be forced to cut investment aimed at developing offshore oil discoveries that are the among the world's largest in four decades. Those discoveries had led investors to drive the company's market value up to nearly $300 billion in 2008 and helped sell $70 billion of new stock in 2010. Petrobras is worth only $56 billion today.
1
2
3
4
View Full Article
Generated by readers, the comments included herein do not reflect the views and opinions of Rigzone. All comments are subject to editorial review. Off-topic, inappropriate or insulting comments will be removed.
RELATED COMPANIES