IHS CERAWeek: Sustaining Innovation during Oil, Gas Downturn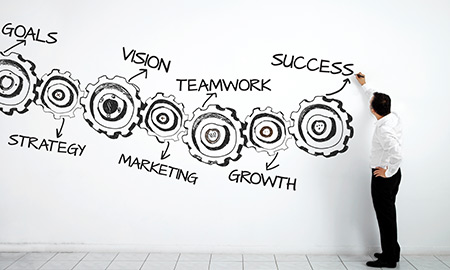 Industry experts utilize the current downturn as a time to be bold and strategic in maintaining innovation.
Energy professionals discussed a brighter side to the current down cycle as a time to focus on being bold and strategic during an IHS CERAWeek session Monday afternoon. The session focusing on sustaining innovation through the cycle featured speakers Steve Bolze, president and CEO of GE Power & Water; Muhammad Al-Saggaf, acting head of shared operations and services with Saudi Aramco; and Shaikh Nawaf S. Al-Sabah, CEO of Kuwait Foreign Petroleum Exploration Company (KUFPEC).
Al-Sabah referred to the current state of the oil and gas industry as the "new normal," which is a period when commodity prices will remain relatively weak for the next few reported financial cycles.
Innovation is key when dealing with the new normal.
"You have to maintain your investment and focus on your long-term purpose, but you must focus in on three key things: being bolder, faster and smarter," said Bolze.
Al-Saggaf echoed those sentiments and raised the question whether or not innovation is optional or if it's required during a down cycle.
"Innovation is not an option; it's a requirement for success and the survival of an organization," Al-Saggaf said.
1
2
View Full Article
Generated by readers, the comments included herein do not reflect the views and opinions of Rigzone. All comments are subject to editorial review. Off-topic, inappropriate or insulting comments will be removed.