Offshore Upstream Activities Taking Shape in Myanmar, Slowly
Meanwhile, the number of unsigned PSCs fell to two in early April after Italy's Eni S.p.A. and Petrovietnam Exploration Production Corp. Ltd. completed the paperwork to explore deepwater Blocks MD-2 and MD-4. A joint venture comprising India's Reliance Industries Ltd. and Myanmar's United National Resources Development Services Co. Ltd. has also signed the PSCs for shallow water blocks M-17 and M-19 in the Tanintharyi Basin, while Australia's Transcontinental Group, Canada's Foresight Group and Myanmar's Century Bright Gold Pte Ltd. have concluded the PSC for nearby Block M-15.
Preparations for Increased Upstream Activities
While operators are immediately preoccupied with EIA and SIA for their respective offshore blocks in Myanmar after signing the PSCs, some companies have already started planning for exploration work later this year. The recent decline in costs of offshore services due to the industry downturn is likely to support their upstream efforts.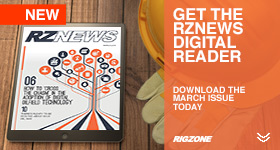 "Exploratory activities will … begin to ramp up in Myanmar, as new PSC awardees begin work programs, encouraged by a likely fall in seismic costs," research company Wood Mackenzie said in a Feb. 4 report on Asia Pacific's upstream sector.
In late March, Norway's Dolphin Geophysical AS mobilized for a 3,861 square mile seismic survey offshore Myanmar for Ophir Energy. Its Sanco Sword vessel is acquiring around 57.9 square miles a day of seismic data, Bjarne Stavenes, Dolphin's vice president of technical, said.
Local Efforts Supporting the Industry
Given a lack of local technical expertise, the government sent staff who are involved in the environmental and social impact assessment process – including 20 from the EIA/SIA team, five from MOGE and five from related government ministries – of upcoming projects for training by the Norwegian Environmental Agency in late March.
"The objective of the training is to understand the EIA/SIA process for offshore oil and gas projects," an official at the Ministry of Environmental Conservation and Forestry's Environmental Conservation Department told Myanmar Times.
Apart from technical training, Myanmar intends to add supply bases to support offshore operations as the existing one is adequate only for seismic campaigns.
1
2
3
4
5
View Full Article
Generated by readers, the comments included herein do not reflect the views and opinions of Rigzone. All comments are subject to editorial review. Off-topic, inappropriate or insulting comments will be removed.