Offshore Upstream Activities Taking Shape in Myanmar, Slowly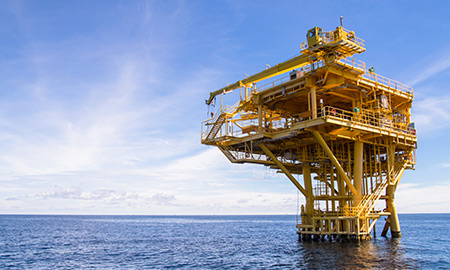 Myanmar is close to signing all 20 production sharing contracts offered under the Offshore Bidding Round - 2013, paving the way for companies to commence exploration activities.
The year-long process by Myanmar to formally conclude the award of 20 production sharing contracts (PSCs) offered in Offshore Bidding Round - 2013 is finally within sight and the remaining blocks are expected to be awarded soon.
Despite the current industry downturn, arising from low oil prices which fell by over half since the second half of 2014, upstream activities offshore Myanmar are expected to intensify later this year as operators prepare for their respective exploration campaigns.
"We have already signed PSCs for 15 blocks and I think we will finish the rest by April. After this, the operators will start their environmental impact assessment (EIA) and social impact assessment (SIA)," Than Tun, offshore exploration director at Myanma Oil and Gas Enterprise (MOGE), told Rigzone.
"Exploration is expected to start after the Monsoon season in Myanmar, around the end of November," the executive at MOGE, a state-owned enterprise with responsibility for the country's upstream sector, explained.
Blocks Awarded So Far
Myanmar's Ministry of Energy awarded 10 of the 11 shallow water blocks and 10 out of 19 deepwater blocks the government had offered in the tender in March 2014.

PSCs in Myanmar's Offshore Bidding Round – 2013 Source: Companies
The block awards kicked off Dec. 4, when an India-led consortium comprising state-owned Oil India Ltd., Mercator Petroleum Ltd. and Oilmax Energy Pvt. Ltd. partnered Myanmar's Oil Star Management Services Co. Ltd. to sign PSCs for two shallow water blocks. These were for Block M-4 in the Moattama Basin and Block YEB in the Thanintharyi Basin.
UK's Ophir Energy plc and local partner Parimi Energy Development Co. Ltd. also confirmed their interest in deepwater Block AD-03 in the Rakhine Basin on the same day as Ophir noted that the acreage "is on trend with the multi-trillion cubic feet, producing Shwe gas field."
Singapore-registered Berlanga Myanmar Pte Ltd. – a unit of The Netherlands's Berlanga Holding BV –and Myanmar's A-1 Mining Co. Ltd., paid MOGE $15 million in signature bonus and $500,000 in data fee for the shallow water Block M-8 in the Mottama Basin.
Big Players Come Onboard Too
Majors such as Royal Dutch Shell plc, in partnership with Japan's Mitsui Oil Exploration Co. Ltd., signed three PSCs in February for Blocks AD-9 and AD-11 in the Rakhine Basin and Block MD-5 in the Thanintharyi Basin.
"The step marks Shell's return to upstream operations in Myanmar ... The three blocks offer an exciting frontier exploration opportunity to apply the advanced deepwater technical capabilities we have built up around the world over the past three decades," Graeme Smith, Shell's vice president of Exploration Asia and Australia said in a Feb. 5 release.
Local daily Myanmar Times reported in late February that France's Total S.A. will explore for hydrocarbons at deepwater Block YWB in the Thanintharyi Basin, near the producing Yetagun gas field operated by Petronas Carigali Sdn Berhad – the upstream unit of Malaysia's Petroliam Nasional Berhad (Petronas).
Another two major industry players, BG Group and Australia's Woodside Energy Ltd., will work with Myanmar Petroleum Exploration & Production Co. Ltd. after signing four PSCs in the Rakhine Basin. These comprise of shallow water Blocks A-4 and A-7 as well as deepwater Blocks AD-2 and AD-5. The partners will invest $545.5 million and $535.1 million for the shallow water and the deepwater blocks, respectively, according to the Ministry of Energy.
"Woodside planned to commence an active program of exploration in the region in 2015 and beyond ... The Rakhine Basin is an emerging oil and gas province that fits very well with Woodside's proven capabilities in deepwater exploration and development," Woodside's Executive Vice President Global Exploration Phil Loader said March 20.
In late March, Chevron Corp. entered into a PSC for shallow water Block A-5 in the Rakhine Basin. The U.S. major and local partner Royal Marine Engineering Co. committed to spending $227.85 million on Block A-5 exploration.
Meanwhile, the number of unsigned PSCs fell to two in early April after Italy's Eni S.p.A. and Petrovietnam Exploration Production Corp. Ltd. completed the paperwork to explore deepwater Blocks MD-2 and MD-4. A joint venture comprising India's Reliance Industries Ltd. and Myanmar's United National Resources Development Services Co. Ltd. has also signed the PSCs for shallow water blocks M-17 and M-19 in the Tanintharyi Basin, while Australia's Transcontinental Group, Canada's Foresight Group and Myanmar's Century Bright Gold Pte Ltd. have concluded the PSC for nearby Block M-15.
Preparations for Increased Upstream Activities
While operators are immediately preoccupied with EIA and SIA for their respective offshore blocks in Myanmar after signing the PSCs, some companies have already started planning for exploration work later this year. The recent decline in costs of offshore services due to the industry downturn is likely to support their upstream efforts.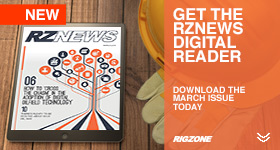 "Exploratory activities will … begin to ramp up in Myanmar, as new PSC awardees begin work programs, encouraged by a likely fall in seismic costs," research company Wood Mackenzie said in a Feb. 4 report on Asia Pacific's upstream sector.
In late March, Norway's Dolphin Geophysical AS mobilized for a 3,861 square mile seismic survey offshore Myanmar for Ophir Energy. Its Sanco Sword vessel is acquiring around 57.9 square miles a day of seismic data, Bjarne Stavenes, Dolphin's vice president of technical, said.
Local Efforts Supporting the Industry
Given a lack of local technical expertise, the government sent staff who are involved in the environmental and social impact assessment process – including 20 from the EIA/SIA team, five from MOGE and five from related government ministries – of upcoming projects for training by the Norwegian Environmental Agency in late March.
"The objective of the training is to understand the EIA/SIA process for offshore oil and gas projects," an official at the Ministry of Environmental Conservation and Forestry's Environmental Conservation Department told Myanmar Times.
Apart from technical training, Myanmar intends to add supply bases to support offshore operations as the existing one is adequate only for seismic campaigns.
"I don't think the main supply base can support [a larger work volume required for offshore operations]. For seismic campaigns, we are still ok, but for drilling campaigns we need more supply bases especially towards end 2016 when these operations will start," Than Tun commented to Rigzone.
"Up till now we have not decide on joint venture for supply bases, but we will consider anybody who is willing to start. At least 2 to 3 supply bases are needed as capacity at the main supply base in Yangon [operated by MOGE] is limited and congested and it is not ready for expanded workload," he added.
In late February, Singapore-based 2 Fish Pte Ltd.'s unit Myanmar Offshore Supply Base (MOSB) Ltd. announced plans to invest in a supply base at Mawlamyine (also known as Moulmein) in Mon state. The offshore supply base, spread over 193 acres, including 46 acres of river front land in natural depth of 26 to 42 feet, will provide a wide range of services to oil and gas field operators working in the Bay of Bengal.
The supply base, to be built in stages after groundbreaking in March, will concentrate "on vital offshore and onshore services to support the burgeoning oil and gas industry in Myanmar," MOSB said in a press release.
Need for Skilled Manpower
Petroleum contributed significantly to foreign investment into Myanmar in financial year 2014-2015 ending March 31, with the sector accounting for around 35 percent of the total $8.1 billion received by the country, Aung Naing Oo, head of Myanmar Investment Commission told Reuters March 25.
The surge in exploration activity in Myanmar is likely to boost demand for skilled workers in the oil and gas sector given the lack of such a workforce now. This has become an increasingly urgent issue that the government and the petroleum sector need to address, industry watchers noted.
Worldwide Recruitment Solutions (WRS) said in a recent commentary that the Myanmar government and the business community are "keen to embrace the vast range of skills and experience that expat workers can offer, as there is currently a lack of skilled personnel within the nation's oil & gas workforce."
WRS added that the "skills needed are diverse and cover infrastructure, security, risk analysis, training, legal/professional services, health and safety analysis and last but not least, environmental and social impact assessment."
Given the current industry gloom, Myanmar seems to be a bright spark in the global oil and gas business as the Southeast Asian country braces itself for a more active upstream sector, particularly in exploration, over the next few years.
"When I speak with candidates about Myanmar, they all see it as an exciting location to work in and many want to be involved with work that could easily lead to significant discoveries to which their names could become synonymous," Dan Saleh, a specialist recruiter for the worldwide oil and gas sector at WRS, said as he cited feedback from those interested in working in this new oil and gas "frontier".
With so much to do, it is unsurprisingly that Myanmar is not looking a new bidding round for offshore blocks. "I don't think there will be an offshore bidding round this year, not next year too as work will start at the 20 blocks [awarded in 2014]. Maybe early 2017," Than Tun said.
Generated by readers, the comments included herein do not reflect the views and opinions of Rigzone. All comments are subject to editorial review. Off-topic, inappropriate or insulting comments will be removed.