Offshore Upstream Activities Taking Shape in Myanmar, Slowly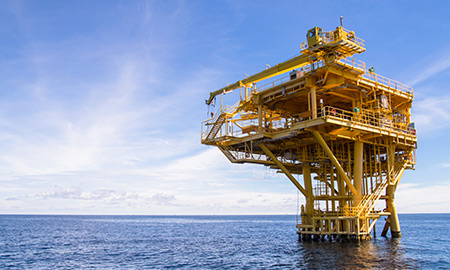 Myanmar is close to signing all 20 production sharing contracts offered under the Offshore Bidding Round - 2013, paving the way for companies to commence exploration activities.
The year-long process by Myanmar to formally conclude the award of 20 production sharing contracts (PSCs) offered in Offshore Bidding Round - 2013 is finally within sight and the remaining blocks are expected to be awarded soon.
Despite the current industry downturn, arising from low oil prices which fell by over half since the second half of 2014, upstream activities offshore Myanmar are expected to intensify later this year as operators prepare for their respective exploration campaigns.
"We have already signed PSCs for 15 blocks and I think we will finish the rest by April. After this, the operators will start their environmental impact assessment (EIA) and social impact assessment (SIA)," Than Tun, offshore exploration director at Myanma Oil and Gas Enterprise (MOGE), told Rigzone.
"Exploration is expected to start after the Monsoon season in Myanmar, around the end of November," the executive at MOGE, a state-owned enterprise with responsibility for the country's upstream sector, explained.
Blocks Awarded So Far
Myanmar's Ministry of Energy awarded 10 of the 11 shallow water blocks and 10 out of 19 deepwater blocks the government had offered in the tender in March 2014.

PSCs in Myanmar's Offshore Bidding Round – 2013 Source: Companies
The block awards kicked off Dec. 4, when an India-led consortium comprising state-owned Oil India Ltd., Mercator Petroleum Ltd. and Oilmax Energy Pvt. Ltd. partnered Myanmar's Oil Star Management Services Co. Ltd. to sign PSCs for two shallow water blocks. These were for Block M-4 in the Moattama Basin and Block YEB in the Thanintharyi Basin.
UK's Ophir Energy plc and local partner Parimi Energy Development Co. Ltd. also confirmed their interest in deepwater Block AD-03 in the Rakhine Basin on the same day as Ophir noted that the acreage "is on trend with the multi-trillion cubic feet, producing Shwe gas field."
1
2
3
4
5
View Full Article