'Ducks' and Oil: No Need to Fear US Crude Supply Deluge
by Reuters
|
Anna Driver & Ernest Scheyder
|
Monday, April 20, 2015
Lately that number has risen to under 4,000 and some analysts have taken that figure as representing the looming supply overhang rather than the 400 well marginal increase in the backlog that Bernstein has focused on.
Furthermore, the North Dakota tax relief not only applies to just one, albeit crucial oil region, but also pales compared with drillers' overall expenses. For example, completion costs make 60 percent or more of a well's total cost of around $6 million.
Jim Volker, chief executive of Whiting Petroleum Corp, North Dakota's largest oil producer, told Reuters the pending tax break would only trim its expenses by 4 percent.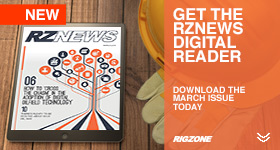 And even large companies, such as EOG Resources, which earlier this year sharply curbed fracking and let the number of uncompleted wells rise, are unlikely to simply flood the market once oil prices creep higher.
Such moves to build a "war chest" of wells are part of a strategy to bring them online slowly – not quickly – through 2016 as prices recover, an approach outlined by RBC Capital Markets analyst Scott Hanold in a recent report.
It would be also difficult both financially and logistically to complete unfinished wells within just a month or so, producers say.
Hess, Whiting and other firms say they need to keep on completing wells, albeit at a slower pace, if only to maintain existing relationships with Halliburton Co, Schlumberger and other oilfield service companies that do the actual work of fracking wells.
(Reporting by Ernest Scheyder and Anna Driver; Editing by Terry Wade and Tomasz Janowski)
1
2
3
View Full Article
Generated by readers, the comments included herein do not reflect the views and opinions of Rigzone. All comments are subject to editorial review. Off-topic, inappropriate or insulting comments will be removed.