Tackling the Skills Shortage Challenge in the Oil, Gas Industry
by Valerie Jones
|
Rigzone Staff
|
Friday, April 17, 2015
"A partnership that's doing a great job of this is Clear Creek High School and San Jacinto Community College," Olson addressed the audience. "I attended a graduation ceremony in which the high school seniors came on stage and received their diploma and then circled back around and received their associate degree at the same time. So, they're 18 years old and possess the skills for the market right then and there. That's a great example of schools listening to the needs of employers. We need more of that."
The Aspen Institute champions investing in community colleges, Colborn said, which is the place where a lot of working people gain their education and serves as the gateway of opportunity into higher education for many people of color.
"I think if you build the right programs there, you're much more able to build a diverse workforce," he said. "As labor markets tighten, it will be impossible to let a talented workforce sit on the sidelines."
Colborn said collaboration between schools and the industry should go beyond curriculum and include engagement in in-depth teaching, mock interviews, internships, job fairs and scholarships.
"Even before someone graduates from a college or program of study, they can do job shadowing or internships, attend industry conferences and engage in projects or initiatives that are linked to real issues the industry is facing," Colborn told Rigzone. "Schools can invite industry leaders in to speak or lecture, hire adjunct professors from the industry and engage students in ways in which they can be exposed to the world of work. Each interaction leads to closer alignment with what the needs of employers are and what the school is providing."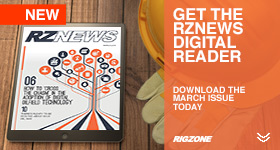 Similar to the Clear Creek High School and San Jacinto Community College partnership, Colborn said he sees programs that meet the needs of employers and provide skills so that students can be ready to work on day one.
"By and large, when we work with programs that are beginning these employer partnerships, we find professors who are excited about being connected to the industry," Colborn said. "We find students who find much more meaning programs connected to the world of work. We see a lot of opportunities and excitement."
1
2
3
4
5
View Full Article
Generated by readers, the comments included herein do not reflect the views and opinions of Rigzone. All comments are subject to editorial review. Off-topic, inappropriate or insulting comments will be removed.