Kemp: Iran's Tantalizing Oil Prize
|
Wednesday, April 15, 2015
Production peaked at more than 6 million barrels per day (bpd) in 1974 and although revolution, war and sanctions have been disruptive, it was still producing 4.2 million bpd as recently as 2008.
Sanctions imposed by the United States and the European Union in response to concerns about Iran's nuclear programme have cut production by around 1 million bpd to 3.4 million since 2012.
Iran consumes almost 2 million barrels a day of crude and refined products - which leaves between 1 million and 1.5 million bpd for export, down from 2.5 million before sanctions were imposed.
If sanctions were eased or lifted as a result of a deal between Iran and world powers, production and exports could rise by between 600,000 and 1 million bpd within a 12-month timeframe.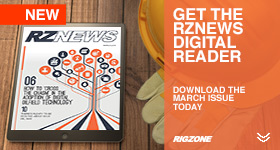 In the medium term, output could rise by 2 million or even 3 million bpd, depending on prices and the country's ability to attract investment, source equipment and partner with international majors and service companies.
The first phase of Iran's return to global oil markets is most likely to occur in 2016 and 2017, with larger increases in production and exports unlikely to occur before 2018 or 2020.
The prospect of higher exports may already be weighing on global oil markets, among other factors, with the back end of the futures curve slipping in recent months (http://link.reuters.com/kyp54w).
1
2
3
4
5
6
View Full Article
Generated by readers, the comments included herein do not reflect the views and opinions of Rigzone. All comments are subject to editorial review. Off-topic, inappropriate or insulting comments will be removed.