Kemp: Iran's Tantalizing Oil Prize
|
Wednesday, April 15, 2015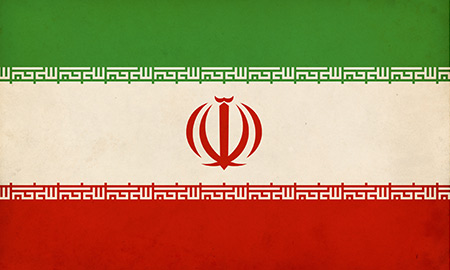 Iran contains some of the largest and most attractive petroleum resources in the world, so any easing of sanctions could have a major impact on oil and gas markets in the second half of the decade.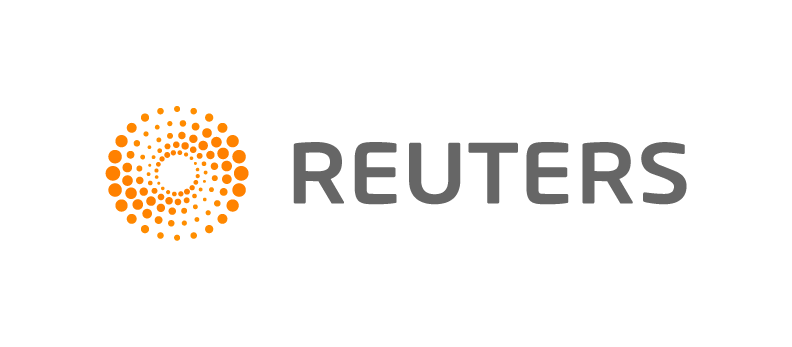 John Kemp is a Reuters market analyst. The views expressed are his own
LONDON, April 15 (Reuters) - Iran contains some of the largest and most attractive petroleum resources in the world, so any easing of sanctions could have a major impact on oil and gas markets in the second half of the decade.
Iran's possible re-emergence as a major exporter would force a re-ordering of the world oil market both because of the country's location on the cost-curve and the quality of its oil.
Iran's proved oil reserves of 160 billion barrels, almost 10 percent of the world total, rank it fourth after Venezuela (300 billion barrels), Saudi Arabia (265 billion barrels) and Canada (175 billion barrels), according to BP.
The country also has the world's largest proved gas reserves of almost 34 trillion cubic metres (18 percent of the global total), putting it ahead of Russia (17 percent) and Qatar (13 percent).
Iran's petroleum resources are contained in large, conventional reservoirs with excellent geological properties that make them highly productive at a relatively low cost.
Oil has been produced in Iran in commercial quantities since 1908, making it one of the world's oldest producers.
Production peaked at more than 6 million barrels per day (bpd) in 1974 and although revolution, war and sanctions have been disruptive, it was still producing 4.2 million bpd as recently as 2008.
Sanctions imposed by the United States and the European Union in response to concerns about Iran's nuclear programme have cut production by around 1 million bpd to 3.4 million since 2012.
Iran consumes almost 2 million barrels a day of crude and refined products - which leaves between 1 million and 1.5 million bpd for export, down from 2.5 million before sanctions were imposed.
If sanctions were eased or lifted as a result of a deal between Iran and world powers, production and exports could rise by between 600,000 and 1 million bpd within a 12-month timeframe.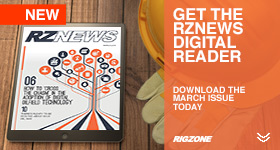 In the medium term, output could rise by 2 million or even 3 million bpd, depending on prices and the country's ability to attract investment, source equipment and partner with international majors and service companies.
The first phase of Iran's return to global oil markets is most likely to occur in 2016 and 2017, with larger increases in production and exports unlikely to occur before 2018 or 2020.
The prospect of higher exports may already be weighing on global oil markets, among other factors, with the back end of the futures curve slipping in recent months (http://link.reuters.com/kyp54w).
Zagros Basin
Iran's oil and gas accumulations are the result of organic material deposited on the floor of an ancient ocean, Tethys, around 250 million years ago.
Tethys disappeared with the collision of the Indian, African and Arabian tectonic plates into the Eurasian continent - though remnants are left as the Black, Caspian and Aral seas.
Thick layers of ancient limestone and sandstone deposited on the floor of Tethys were trapped and warped in the collision and became the world's biggest oil and gas accumulations around the Middle East Gulf.
On the Arabian side of the Gulf, the ancient marine sediments became the giant oil and gas fields of Saudi Arabia's Eastern Province as well as adjacent areas of Iraq, Kuwait and the United Arab Emirates.
On the Iranian side, where the Arabian plate collided with the central Iranian plateau it created an extensive folded zone and threw up the Zagros Mountains.
These folded structures have been excellent traps for the accumulation of oil and gas and account for Iran's major oil and gas fields.
The Zagros Basin stretches in a belt from Turkey and Syria through Iraqi Kurdistan and into Iran ("Sedimentary Basins and Petroleum Geology of the Middle East", 1997).
The basin covers more than 550,000 square kilometres but is relatively narrow - more than 2,500 km long and generally just 500-700 km wide (http://link.reuters.com/bup54w).
Most of Iran's oil and gas fields are found in a narrow belt running along its maritime boundary in the Gulf and the foothills of the Zagros Mountains (http://link.reuters.com/xep54w).
Asmari Formation
In Iran, the sediments comprising the Zagros Basin are up to 12,000 metres thick. Oil and gas have been trapped in and produced from various layers, but by far the most important is the Asmari limestone.
The Asmari formation has been to Iran what the Bakken formation is to North Dakota and Eagle Ford is to Texas.
The Asmari formation is not intrinsically very porous or permeable, which would make it a poor choice for oil and gas production.
But the formation has been heavily fractured because of the folded nature of the Zagros Basin, making it an excellent producer.
A single oil well in some reservoirs can produce up to 80,000 bpd on a sustained basis, and one well can drain a large area through the natural fracture system.
According to a report by the U.S. Bureau of Mines, the international consortium in Iran produced almost 430,000 bpd from just 113 wells in 1961, an average of more than 10,000 bpd per well, the highest in the world ("The Petroleum Industry of Iran", 1963).
Many of the old fields have been heavily depleted, but even today oil wells in Iran, as with Saudi Arabia, have much higher initial production rates than U.S. shale plays, and output declines more slowly.
The Prize
The first concession to explore for oil was granted to Paul Julius Reuter, founder of the eponymous news agency, in 1872. It was followed by various other concessions, none of which succeeded in finding commercial quantities of oil.
The first successful concession was granted to William Knox D'Arcy in 1901. After several dry holes, D'Arcy's company finally struck a gusher near an old temple at a location known as Masjed-e Soleyman in 1908.
Masjed-e Soleyman went on to become one of the country's most productive fields. Other giant and super-giant fields were discovered across Khuzestan and neighbouring provinces mostly between the 1920s and the 1950s.
Iran's oil and gas resources are prodigious and exceptionally attractive from an economic point of view, but the country's production history has been shaped by politics rather than geology.
The composite production profile produced here from the U.S. Bureau of Mines, OPEC and BP shows the impact nationalisation (1951), revolution (1979), war with Iraq (1980-88) and sanctions (2012) have had on output (http://link.reuters.com/nup54w).
Iran has significant domestic expertise in geology and petroleum engineering but badly needs access to modern equipment and technology, as well as substantial investment and better management of the oil and gas industry.
With some of the older fields having been in production for 50 years or more, they are heavily depleted, and require expensive and complex technology to coax more oil from them. For the same reason, there is uncertainty about the published figures on "proven" reserves.
However, the country more than doubled production from 2 million bpd in 1986 to 4.2 million in 2008, before collapsing oil prices, the global recession and sanctions pulled down output again.
Iran's output is typically sour (sulphur content ranges from 1 to 3 percent by weight) but most fields produce medium-density oil (API ranges from 32 to 40 degrees), which is very attractive to refiners.
In terms of the quality of its oil and the geology of its reservoirs, Iran's oil competes directly with Iraq (both are located in the Zagros Basin) and more indirectly with Saudi Arabia, Kuwait and the United Arab Emirates.
If sanctions are lifted and the country secures access to foreign capital and the most modern technology and expertise, there is no reason to believe that it could not boost output back to 4.5 million bpd within two to three years and 5 million or more by the end of the decade.
(Editing by Dale Hudson)
Generated by readers, the comments included herein do not reflect the views and opinions of Rigzone. All comments are subject to editorial review. Off-topic, inappropriate or insulting comments will be removed.