Woodside's 1Q 2015 Sales Revenue Falls 16%, Hit by Low Oil Prices
by Chee Yew Cheang
|
Rigzone Staff
|
Wednesday, April 15, 2015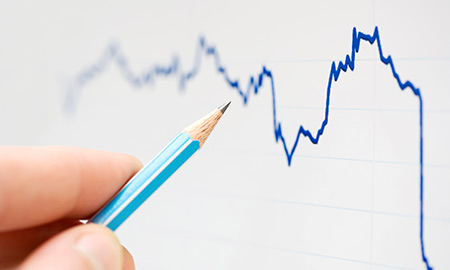 Woodside's sales revenue falls 15.9% to $1.408 billion in 1Q 2015 despite a 3% rise in sales volume, with the decline attributed to lower oil prices.
Australia's Woodside Petroleum Ltd.'s sales revenue fell to $1.408 billion in the first quarter of 2015 (1Q 2015) ending March 31, down 15.9 percent from $1.675 billion recorded a year ago despite a 3 percent rise in sales volume to 23.9 million barrels of oil equivalent (MMboe) from 23.2 MMboe in the corresponding period as the effect of lower oil prices kicked in, according to financial results released by the company Wednesday.
Production volumes were 5.2 percent lower at 21.8 MMboe in 1Q 2015, compared to 23.0 MMboe in 1Q 2014, with the decline attributed to cyclone activity and the Pluto liquefied natural gas (LNG) development six day precautionary shut in. The temporary stoppage of production at Pluto was due to a cyclone, which caused a semisubmersible drilling rig under contract to another company to drift near Pluto flowlines.
Woodside completed the acquisition of Apache Corp.'s assets in Wheatstone LNG and Balnaves in Australia as well as the Kitimat LNG project in Canada. These upstream assets provided the company with a 13 percent interest in Wheatstone LNG project and a 65 percent stake in the Julimar-Brunello upstream gas development; a 65 percent interest in the Balnaves project; and a 50 percent equity in the Kitimat LNG project.
As a result of these acquisitions, Woodside has increased its reserves and resources as follows:
Proved (1P) Developed and Undeveloped reserves: 1,240.1 MMboe (Up 191.8 MMboe or 18.3 percent)
Proved and Probable (2P) Developed and Undeveloped reserves: 1,599.4 MMboe (Up 260.9 MMboe or 19.5 percent)
Best Estimate Contingent resources (2C): 4,749 MMboe (Up 2,632.0 MMboe or 151 percent)
Woodside included the assets acquired from Apache in its revised 2015 production guidance, which will be from 86 to 94 MMboe, compared to 87 to 95 MMboe provided previously.
On development activities, Woodside said it continues to progress primary approvals and critical de-risking technical activities, including completion of the State Environmental Refereral process and submission of the preliminary Field Development Plan. The firm is in discussions with the Western Australian Government on proposed domestic gas and supply chain commitments fpr the Browse floating LNG (FLNG) Development. The company completed the front-end engineering and design (FEED) entry readiness check, with the FEED phase entry anticipated in mid-2015 and a final investment decision (FID) targeted in 2016.
Woodside also plans to commence first gas for Xena Phase 1 in the Pluto development in the second half of 2015 as the first of two subsea installation campaigns gets underway.
1
2
View Full Article
Generated by readers, the comments included herein do not reflect the views and opinions of Rigzone. All comments are subject to editorial review. Off-topic, inappropriate or insulting comments will be removed.
RELATED COMPANIES