Iran Joins OPEC Member Libya Calling On Group To Cut Oil Output
by Bloomberg
|
Anthony DiPaola & Hashem Kalantari
|
Tuesday, April 14, 2015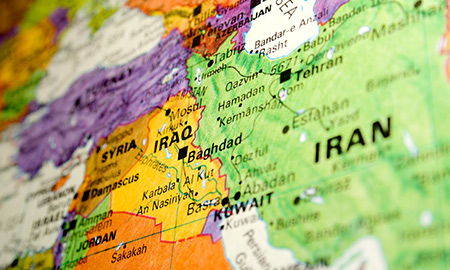 Iran becomse the second OPEC member this month to call on the group to reduce oil production ahead of its June meeting.
(Bloomberg) - Iran became the second OPEC member this month to call on the group to reduce oil production ahead of its June meeting amid a global oversupply that's cut crude prices by almost half.
The Organization of Petroleum Exporting Countries should trim "at least 5 percent" from its output target of 30 million barrels a day, Oil Minister Bijan Namdar Zanganeh said at a news conference in Tehran Tuesday. Zanganeh's comment, cited by the ministry's news agency Shana, indicates Iran is seeking a minimum cut of 1.5 million million barrels a day.
His suggestion would exceed the decrease of 800,000 barrels a day sought by Samir Kamal, Libya's representative to OPEC. Group members should curb output to accommodate a potential rise in Iran's exports, he said April 9.
OPEC, led by its biggest member Saudi Arabia, decided in November to keep crude output unchanged to maintain market share in the face of a glut. The group's 12 members are to meet again June 5, weeks before Iran and six world powers aim to reach an agreement limiting that country's nuclear program in return for an easing of economic sanctions. A deal may help Iran boost oil production and sales, exacerbating oversupply.
Brent crude, a global benchmark, has fallen 47 percent in the last 12 months as output rose from North America and Russia. Unleashing more Iranian oil on to markets may push crude prices lower by as much as $15 a barrel from 2016 forecasts, the U.S. Energy Information Administration said. That would put Brent at about $60 a barrel next year, according to the EIA's monthly Short-Term Energy Outlook released April 7.
Iranian Cargoes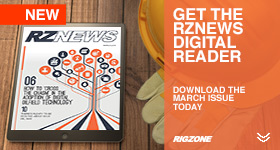 It's a mistake to fight for market share amid global oversupply instead of trimming crude output to prop up prices, Mohammed Al-Rumhy, oil minister of Oman, the largest Arab oil producer not in OPEC, said Monday. Al-Rumhy said he'd rather see a 5 to 10 percent output cut in the hope that prices will double than follow the current strategy, under which crude has dropped by half.
Iran has stored 20 million barrels of condensate, a light oil often found along with natural gas, on ships to be ready for sale when market conditions improve, Zanganeh said on state radio Tuesday. Iran plans to invest $20 billion over three years to boost its production capacity for crude by 700,000 barrels a day, he said.
Saudi Arabia, the world's biggest exporter, would welcome a shared effort by OPEC and producers outside the group to improve crude prices, the government said in a statement reported Monday by state-run Saudi Press Agency. The statement didn't specify any possible course of action.
For non-OPEC producers, any suggestion of an output reduction without a cut by Saudi Arabia is a "non-starter," Oman's Al-Rumhy said.
--With assistance from Maher Chmaytelli in Paris.
To contact the reporters on this story: Hashem Kalantari in Tehran at hkalantari@bloomberg.net; Anthony DiPaola in Dubai at adipaola@bloomberg.net To contact the editors responsible for this story: Nayla Razzouk at nrazzouk2@bloomberg.net Bruce Stanley
Generated by readers, the comments included herein do not reflect the views and opinions of Rigzone. All comments are subject to editorial review. Off-topic, inappropriate or insulting comments will be removed.